"You can't just be labelled as 'death bowler' or a swing bowler" Believes Jasprit Bumrah.
Published 06/13/2017, 5:13 PM EDT
By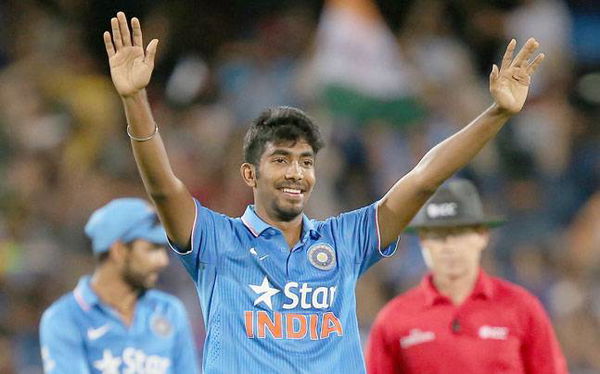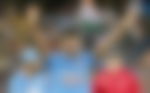 In the past year or so if there is one player who has evolved, to rise up the ranks in international cricket it has been Jasprit Bumrah. He entered the scene as a young sensation that is famous for bowling accurate Yorkers at will, and today he has become Captain Virat Kohli's go to man.
ADVERTISEMENT
Article continues below this ad
Bowling sharp Yorkers at will, containing runs, being India's King of Death or may I say a death eater? And now bowling early on the innings too, there is hardly any role that Bumrah hasn't portrayed to perfection.  But he isn't all alone, as world cricket has had a tradition of producing bowling twins; Bumrah too has a partner in crime in the form of Bhuvneshwar Kumar. Bumrah and Bhuvneshwar are evolving into India's 'economical' pace twins. The new pace twins scalped four wickets amongst themselves as they rattled the South African batting line up.
ADVERTISEMENT
Article continues below this ad
With India what usually has been a norm this Champions Trophy is, Umesh Yadav – Bhuvaneshwar Kumar pairing to open the bowling, while it is Bumrah who looks after a major part of bowling in the death overs. But inclusion of R.Ashwin in the game against South Africa meant that Umesh Yadav's services had to be sacrificed, so the responsibility to open the bowling along with Kumar fell on Bumrah and he didn't disappoint! He bowled at accurate lines, testing the African openers. Bumrah ended with figures of 2/28 and also bagged the Man of the Match award.
ADVERTISEMENT
Article continues below this ad
The ace bowler credited captain Kohli for building his confidence, "It feels good that the captain has so much of confidence in you that he gives you freedom to do whatever you want. When this happens, a youngster like me can express himself and show what he is capable of," Bumrah told the ICC after India's victory over South Africa.
However he is against bowlers being labelled as specialists for a particular task, He feels "You know, we don't focus on these things. You can't just be labelled as 'death bowler' or a swing bowler (in case of Bhuvneshwar Kumar). Whenever you are given the ball, you have to contribute. You bowl according to situations – whether at the death or at the beginning. The aim is to stick to a plan and execute it,"
This being his first England tour, Bumrah has been picking the brains of his seniors and coach to improvise and adapt. "I take inputs from our senior bowlers who have played a lot in these conditions. Our coach (Anil Kumble), Mahi Bhai, Virat gives us tips on what are the conditions, discuss plans. It's of great help," confessed Bumrah.
ADVERTISEMENT
Article continues below this ad
He also agreed with his pace twin and senior Bhuvneshwar Kumar, that there hasn't been a lot of swing and that these flat decks are better suited for batting, "I don't know as this is my first visit to England. I have not played here earlier but whatever I heard the ball swings here quite a lot. But so far there has not been any swing available. Bowlers have to adapt all the time. We focus on other options – to contain the batters.The conditions were favouring the batsmen and wickets are also stable. You can't bowl full and try to swing the ball. You have to contain the batsman and it worked in our favour. So even if I don't get wickets, somebody else will get wickets. That was the basic plan, to bowl good, hard lengths," said Bumrah.
Bumrah and Bhuvneshwar will once again have to step up as India now face 'arch' rivals Bangladesh in the semi-finals on June 15.