Deathloop and Dishonoured Studio Director Working on a New Project
Published 01/07/2021, 5:19 AM EST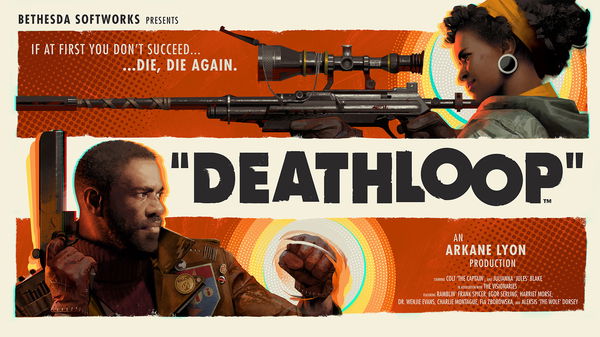 ---
---
The 'Dishonoured' and 'Deathloop' hit maker, Arkane Studios, currently has an exciting unannounced project in the works. The studio director of the Austin branch, Harvey Smith, revealed this during an interview with the Spanish gaming magazine, Vandal.
ADVERTISEMENT
Article continues below this ad
Harvey has been a part of some of the biggest titles from the studio. Apart from the direction of the Dishonoured franchise, he had also served as the design lead for an early Deus Ex title.
ADVERTISEMENT
Article continues below this ad
While talking about the production process for 'Dishonoured' and 'Prey', Harvey said,
"We collaborated between Lyon and Austin for the first Dishonored and then for Dishonored 2 I moved to Lyon and was there for four years. Raph stayed in Austin and worked at Prey with Ricardo Bare and Susan Kath and the people I'm working with now. At the end of Dishonored 2, I went back to Austin."
Further reading: Xbox Survey Reveals Microsoft Might Develop a Controller Similar to PlayStation's DualSense
While talking about this, Harvey revealed that he has been working on a new project right now.
"I'm not in Deathloop, I'm in something else, working with the guys who made Dishonored and Prey."
ADVERTISEMENT
Article continues below this ad
Arkane Austin Studio director is "not in Deathloop", but is working on a new project
Arkane Studios had already lined up a treat for us this year, that being Deathloop. This upcoming action-adventure title caught everyone's attention with its impressive concept. As it turns out, the studio has more to offer this year.
Arkane got caught up in the middle of the deal between Bethesda and Microsoft. Although Deathloop is still a timed PS5 exclusive, it only seems natural that Arkane will start working on something for Xbox and PC. The studio even posted job openings late last year that suggested new projects were in the works.
ADVERTISEMENT
Article continues below this ad
However, we do not know when Arkane will drop this project of theirs. But we can probably expect to see some insight in the coming months.