Quintessential Del Potro quotes to see you inspired!
Published 12/02/2016, 7:37 AM EST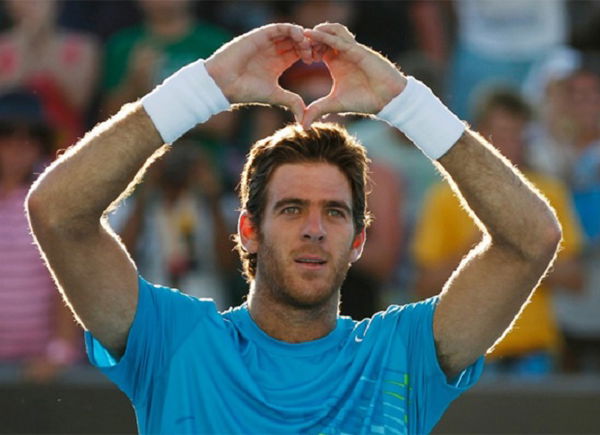 ---
---
It is often the definition of a classic when something extraordinary spans over a time innumerable, which renders it of a quality of hightest of all incarnation. Juan Del Potro, the sturdy yet lanky Argentinian is one such great example when it comes to resurgency in the sport. The following is a concoction of his most impactful, not necessarily famous, quotes;
ADVERTISEMENT
Article continues below this ad
 "I will never ask for a wild card anymore."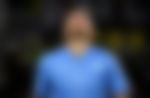 ADVERTISEMENT
Article continues below this ad
Potro, after suffering from a medical-timeout spanning for more than two years, came back so strong in the Flushing Meadows, that he downed his world rank of 1042 to Under-100 in the ATP World Rankings within a single Grand Slam. It was his first Grand Slam QF after the 2013 Wimbledon that put him at a rank of 65.
2. "We're both coming off injuries but I think it will be a really good match, I'm going to play my best tennis against Roger Federer."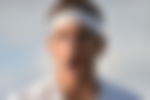 Having played a mere three tournaments post his 11-month sabbatical from Tennis, Potro was slated to match Roger Federer in their tie at the Miami Open, which tested Roger's return after a knee-injury as well. While Potro produced some of his magic that proved his mettle in the 2009 US Open victory, the Argentinian showed post-surgery effects of flexibility and agility. The match went down as a threshold of calibre between two of the most diverse players in the circuit.
3. "I would like to say thank you to them"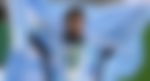 Entering the Olympics at a rank of 141 and still defeating the Spanish Champion, Rafael Nadal comes as no biggie to Del Potro as he carried his momentum to get the best out of himself at Rio 2016, as he won the Silver. The crowd loved his play, and his hardcore-fan following saw his growing back to his original self when he kissed the baseline at the end of his match, dripping with charisma and perseverance.
4. "I had two dreams this week. One was to win the US Open and the other was to be like Roger. One is done, but I need to improve a lot to be like you."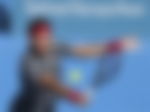 This quote serves as a testament to his dedication to his sport and his validation of the importance it holds in his life. Juan Del Potro broke the World number 1, Roger Federer in the US Open 2009, beating him in a marathon 5-set match. A certain quantity of cockiness comes from Potro, as after having beaten the likes of Roger and Nadal in the same tournament, he went on to win the Open.
ADVERTISEMENT
Article continues below this ad
5. "I got frustrations. I feel sad for my loss. But in the end that means I'm still having the fire on myself, and that's good."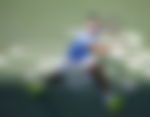 ADVERTISEMENT
Article continues below this ad
One can never get enough of a resurgent player who vows to continue fighting for a game that is well beyond his age, and ability. Juan Del Potro questions every critic with his formidable play, and very apparently from the The Championships 2016, when he reached the 3rd round after having played zilch in the last 2 years. The 6'6″ giant snatched the first set before his healing body took a toll, as he succumbed to the Frenchman, L. Pouill.