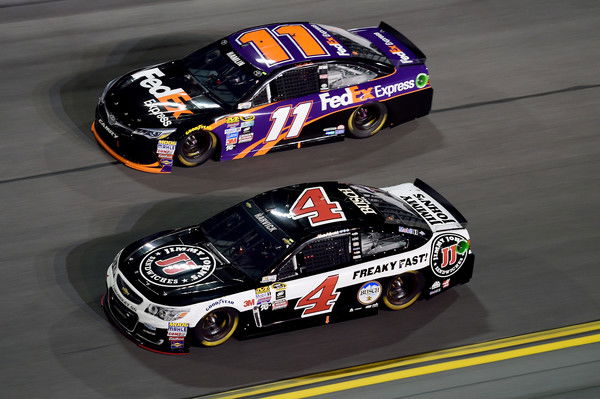 Denny Hamlin and Kevin Harvick will resume their battle for supremacy as the NASCAR Cup Series reaches New Hampshire on Sunday.
With a resounding win at the Kansas Speedway last weekend, Denny Hamlin earned his fifth victory of the season. Kevin Harvick has won four races so far this season.
Together, the two drivers have won nine of the 19 races held so far this season, clearly outclassing the rest of the field.
Denny Hamlin and Kevin Harvick battle for the top spot
The 2020 season has seen circumstances like never before, with the Coronavirus causing a lengthy break to sports action.
But if one thing has been a constant from last season, it has been the quality displayed by Hamlin and Harvick, as seen in their performances.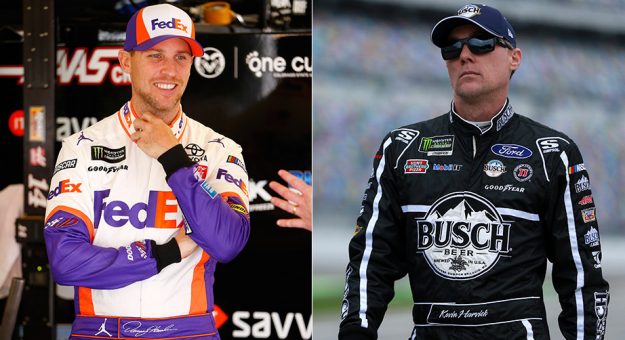 As the event at New Hampshire comes up on Sunday, it will be a sort of Deja Vu for both these drivers, who locked horns for the top placed finish at the venue last year as well.
They went neck-to-neck during the last lap, and Harvick emerged victorious at New Hampshire last year. Despite a fourth-place finish at Kansas last weekend, Harvick said his No. 4 Ford felt off during the race.
Hamlin realizes the challenge posed by Harvick
Speaking ahead of Sunday's race at New Hampshire, Hamlin said that even on an off day Harvick came close to pulling off a win.
"Those guys have been solid. They're going to be in the top five even on their bad days," Hamlin said.
"You call it a bad day; he nearly won it with 10 to go or so. He still finds a way to get to the top 5. That's just a really strong race team," Hamlin added, recognizing the challenge posed by Harvick.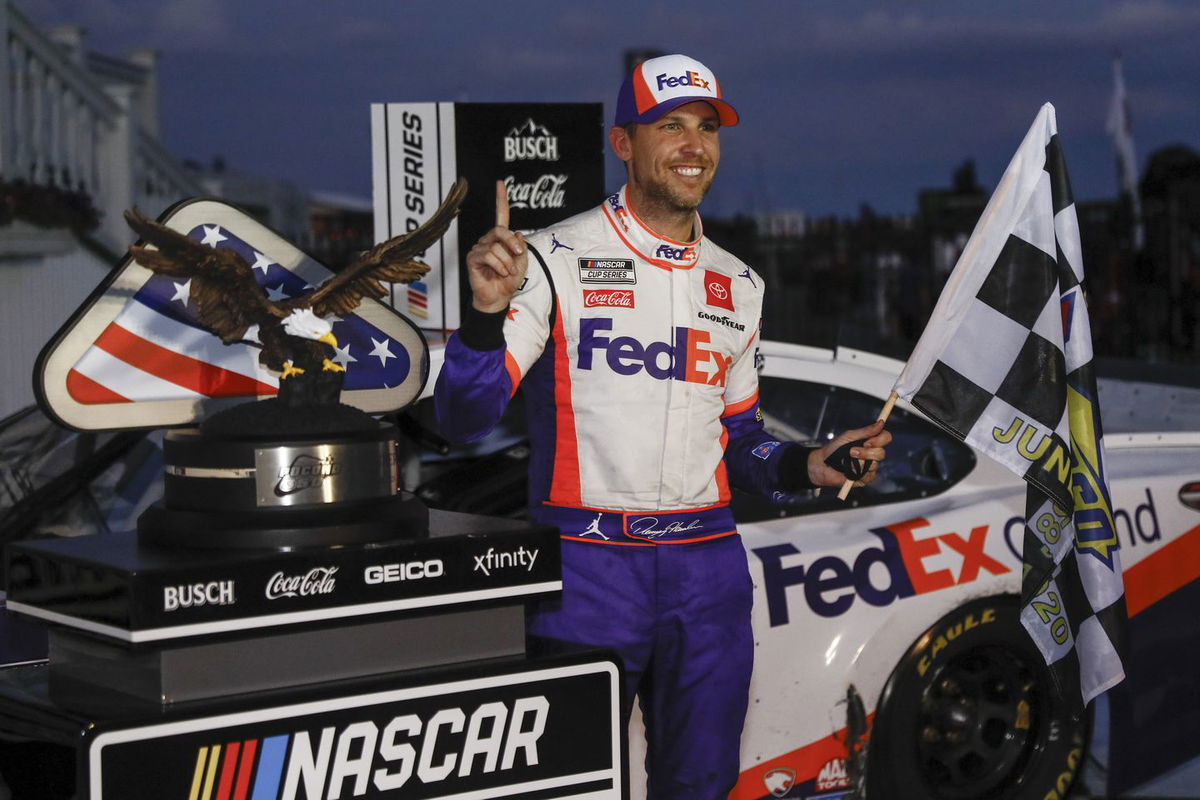 Speaking about last year's exciting finish at New Hampshire, Hamlin said, "I thought he just kind of outsmarted me really on that last lap, kind of protecting the bottom there.
"I didn't do a good job on the final lap. I obviously had the fastest car. He just outsmarted me. He got the best of me. I certainly haven't forgot it. You learn lessons here and there from guys like him," Hamlin added.
Harvick has the edge at New Hampshire
Hamlin will aim for a sixth race win this season and will also look to gain more playoff points as he chases his first-ever championship.
While Hamlin has more wins this season, Harvick has more wins at New Hampshire (four) than Hamlin (three).
An exciting race beckons.
ALSO READ- All You Need to Know About the NASCAR Race at New Hampshire
SOURCE- APNews.com