Denny Hamlin vs Kyle Larson: The Race to the 2021 NASCAR Regular Season Title
Published 08/10/2021, 12:24 PM EDT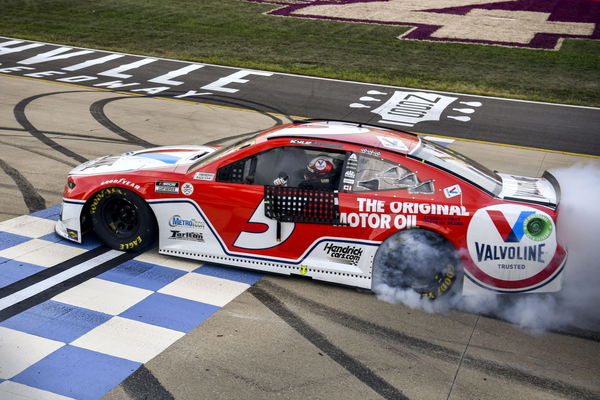 ---
---
Just four races remain until the 2021 NASCAR Cup Series regular season wraps up. After 22 races, two drivers have emerged as the favorites – Denny Hamlin and Kyle Larson. At the moment, the former leads the championship, with the latter right on his heels. However, given the Joe Gibbs Racing driver's inability to reach Victory Lane this year, Larson has the advantage.
ADVERTISEMENT
Article continues below this ad
With four races left, just 13 points separate Denny Hamlin from Kyle Larson. As long as the #11 driver can finish ahead of the Hendrick Motorsports driver, he could win the regular season championship.
On the other end of the spectrum, Larson has amassed four victories, including three consecutive wins.
ADVERTISEMENT
Article continues below this ad
At Watkins Glen International, Larson will start fourth on the grid, with Hamlin right behind him in sixth. In other words, if the Hendrick Motorsports driver finishes ahead, he could chip away at the Joe Gibbs Racing driver's lead. Whether he can do it before the regular season ends, though, is anybody's guess. Nevertheless, Kyle Larson is definitely going to give it his best shot at winning the regular season title.
How will Kyle Larson and Denny Hamlin perform in the playoffs?
ADVERTISEMENT
Article continues below this ad
Admittedly, nobody knows how the drivers will perform once the playoffs commence. However, Larson's four wins definitely make him the favorite to qualify for future stages.
If Hamlin cannot break his 2021 victory jinx, it will not bode well for him.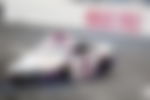 Larson, on the other hand, will look to establish himself as Hendrick Motorsports' new star. Additionally, it will prove that Jimmie Johnson left the team in good hands, namely that of Larson, Chase Elliott, William Byron, and Alex Bowman. All four drivers have snatched at lead one race victory this season and they are all in the playoffs. This also means that they can take the fight to Team Penske and Joe Gibbs Racing.
ADVERTISEMENT
Article continues below this ad