"Design POIs Around Power Weapons" – Dr Disrespect Wants Set Loot for the Halo Infinite Battle Royale Maps
Published 05/11/2021, 3:47 PM EDT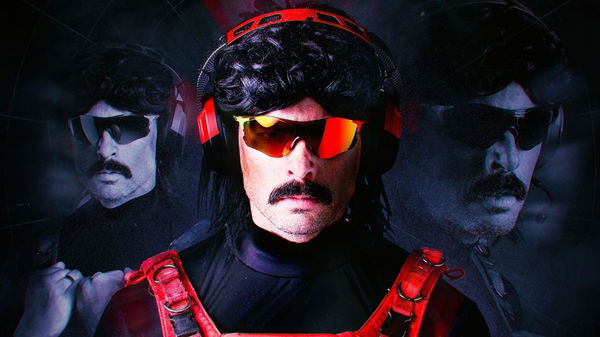 ---
---
Dr Disrespect is known for his skills on the sticks. But many fans don't know that he was a Level Designer at Activision. He has talked about his experience working on popular titles like Call of Duty: Advanced Warfare. Most streamers have some knowledge about the game they are playing. But Doc takes it a step further, and he can easily explain the intricacies of the map.
ADVERTISEMENT
Article continues below this ad
Recently, he checked out some screenshots from the upcoming 343 Industries game, Halo Infinite. The Xbox title is one of the most hyped games of the year, and fans have a lot of excitement for it. Doc gave his insight on some things he was eager to check out, and also gave an interesting suggestion for the Battle Royale mode.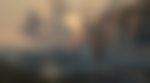 ADVERTISEMENT
Article continues below this ad
Dr Disrespect gives his props to the Halo franchise
While reacting to the Inside Infinite blog post, Dr Disrespect gave out some pointers on the popular franchise. He mentioned that he has always been a fan of the 'over the top' graphics from the series. He continued by saying that 343 Industries has created surreal environments that can drop the jaws of any fan. But at the same time, he also gave his props to them for creating such magnificent worlds without sacrificing a lot on the gameplay front.
"It's probably really tough from a technical standpoint to make games look pretty without impeding on gameplay."
Doc wants fixed loot on the Battle Royale mode
Dr Disrespect also showed his knack for level designing while he talked about his wishes for the Battle Royale mode in Halo Infinite. The screenshots showcased a massive map, and Doc believes that there is a lot of potential for 343 to tap into. He explained that with such open and vast environments, players can always try a lot of different strategies for looting and attacking. He also talked about his desire to design his own Halo map, be it Battle Royale or multiplayer.
ADVERTISEMENT
Article continues below this ad
"It's kind of always been a secret desire of mine is to be able to design a map for Halo. Even multiplayer, I would love to design a multiplayer map for Halo."
Other than that, he also stated his big wish for the upcoming iteration of the popular franchise. He explained that he wanted 343 Industries to design POIs which has fixed loot. He continued by saying that the loot should include some of the best weapons from the game so that fans have a reward for looting at these locations. Along with that, he also noted that this would create a lot of different strategies that players can try out, which would open up a lot of possibilities.
"I think set loots creates a longer strategy around particular weapons that evolves based on knowledge, and I think that's how you get closer to an actual, real BR experience."
ADVERTISEMENT
Article continues below this ad
It would be extremely cool to see a franchise like Halo try something new in the Battle Royale genre. Doc is really excited about the latest iteration of the series, and it looks like 343 Industries is about to smash it out of the park.
Trending Stories