Despite Disappointing Playoff Run And Losing Davante Adams, Forbes Reveals 22% Increase In Green Bay Packers Value
Published 08/24/2022, 8:30 AM EDT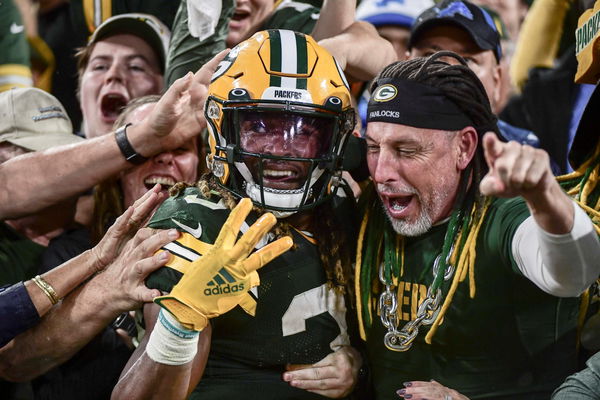 Green Bay Packers had a forgetful 2021 in NFL. The Matt LaFleur-coached side lost their play-off battle to the San Francisco 49ers, 13-10. In addition, the Packers traded talented wide receiver, Davante Adams, to Las Vegas Raiders when he was faring brilliantly for the team. Expectedly, Adams fetched an impressive deal and signed a $141.25 million worth contract with the Raiders. 
ADVERTISEMENT
Article continues below this ad
However, the Packers remain a team to look out for as the NFL new season approaches in three weeks' time. The setbacks of 2021 did not harm Green Bay in terms of brand value and financial growth as they registered an impressive return last year. 
ADVERTISEMENT
Article continues below this ad
Green Bay Packers reap rich dividends
According to Forbes data, the value of the Packers' side increased a whopping 22 percent last year. At present, the value of the franchise is $4.25 billion. What is it that worked well for the Packers despite a setback season?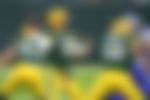 It is well-established that on-field performance is just one criterion that builds the value of a team in the market. Any major team would need the support of a star player to climb up in brand value. The Packers' side boasts of an iconic star in their quarterback, Aaron Rodgers, who is one of the most talented players in the history of the league.  
Dallas Cowboys top the list
Isn't it interesting to note that the most valued sports franchise in the world has a not-so-positive record in the playfield? The number one holders, Dallas Cowboys, have neither won nor played in any Super Bowl since 1995. However, their total value is worth $8 billion. 
ADVERTISEMENT
Article continues below this ad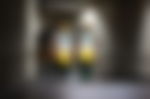 Talking about this, Forbes concluded that brand building and infrastructure maintenance are crucial contributors to the monetary value of a team. "Teams that can leverage their brands and stadiums to increase luxury suite, sponsorship, hospitality, and non-NFL-event revenue the most will typically be worth more."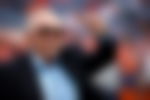 Fans are eager to see whether the monetary value will inspire the Packers to shine bright and bring home the trophy this year. If it happens, it could further up their brand presence and financial position as a top sports club and brand in the NFL. 
ADVERTISEMENT
Article continues below this ad
Watch This Story: NFL Salary Cap Explained
Edited By: Gurjyot Singh Dadial