Despite Rumored High Pricing, Sony Bullish and Confident Over the Sale Numbers of PS5
Published 07/27/2020, 4:08 PM EDT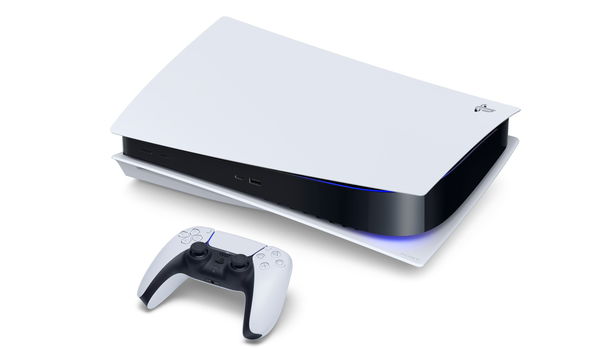 Everyone is waiting for Sony's PS5 to drop. The next-gen console comes with some exciting hardware and specification and that has made everyone want to try it out. Now, to be a successful console, you need to have the numbers in your favor. Digitimes has an idea about the said numbers thanks to their sources.
ADVERTISEMENT
Article continues below this ad
Announced back in 2019, many feared the PS5 would be delayed due to the COVID-19 pandemic. Sony went on to allay those fears by assuring everyone that the plans were on track. The console was finally revealed in June, immediately raising expectations. PS5 will launch in two variants; one all-digital and the other with an optical disc drive.
The console also comes with backward compatibility, 4K resolution, and higher frame rates than the PS4. Deciding the winner between Sony's PS5 and Microsoft's Xbox Series X will be a real war considering the specs both consoles bring forth.
ADVERTISEMENT
Article continues below this ad
PS5 shipment details
According to reports from the backend supply chain in Taiwan, the new PS5 console shipments are set to reach at least 120 million units within the next five years. This will be close to double of what Microsoft is expected tp ship. This comes despite rumors that Sony's PS5 is set to be priced higher than the previous generation.
According to the sources, long term numbers also seem big for Sony. PS5 could end up selling 120-170 million units after the initial 5 years launch. This is a huge jump from the number that the PS4 registered after the 5-year date. Sony could also sell close to 20 million units this year alone according to the aforementioned sources.
ADVERTISEMENT
Article continues below this ad
Hardware insights
It looks like Sony is stepping up shipments of hardware to boost their number of units for the year.
"AMD-designed processors for the device fabricated by TSMC on its 7nm node and packaged by ASE Technology and Siliconware Precision Industries (SPIL) with its FCBGA process are already being delivered to Sony, and shipments of peripheral chipsets are expected to peak later in the third quarter to support the first wave of terminal sales in the fourth quarter.
ADVERTISEMENT
Article continues below this ad
"Taiwan's chipmaker ZillTek Technology and China's AAC Technologies now share Sony's orders for handle controller chips for PS5, and another two Taiwanese IC designers Nuvoton Technology and Genesys Logic are supplying MCUs and USB hub controllers, respectively, for the device, with Greatek Electronics as their backend partner. Meanwhile, Phison Electronics reportedly has also cut into PS5 supply chain with its SSD controller chips packaged by Taiwan's OSE."
It looks like Sony is all set to compete and win the console war once again. Xbox has its own plans lined up, so things are just getting heated up. Let's wait and watch how it all pans out.