Despite Infidelity with Wives of Other NBA Stars, Dennis Rodman Felt Betrayed and Forced into Embarrassing Situation
Published 09/19/2022, 9:00 PM EDT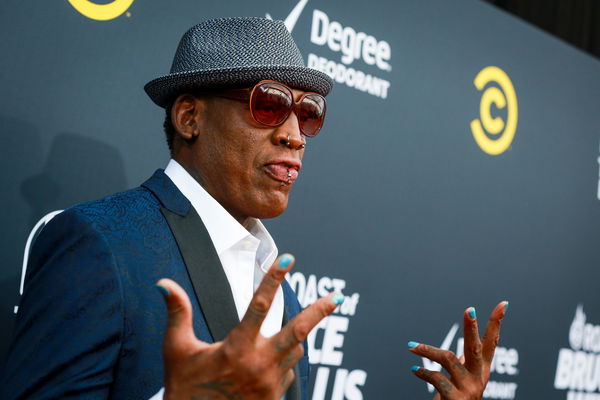 Eccentric, wild, and phenomenal. These three words perfectly describe NBA legend, Dennis Rodman. The former Chicago Bulls and Detroit Pistons icon was one of the best players in his era and his off-court activities made him even more popular.
ADVERTISEMENT
Article continues below this ad
He has had highly controversial relationships with models and actresses during his time in the league. Moreover, he was also accused of infidelity inside the NBA. However, it seems the former NBA champion has no remorse regarding it.
ADVERTISEMENT
Article continues below this ad
During an interview with the Full Send Podcast, he was asked to comment about the various infidelity accusations against him. In signature Rodman style, he asserted that he wasn't guilty. The reason being? He didn't know the women were married!
"I didn't know them well," Rodman said, "I didn't feel guilty because I didn't know they were married until I found out and I saw them with their husbands."
However, Rodman felt uncomfortable when he saw those women with their NBA players husbands. In fact, he revealed he has had to cut off friendships because of this. As a matter of fact, Rodman felt betrayed and forced into uncomfortable situations after suddenly discovering such facts.
Despite all his off-court shenanigans, Dennis Rodman was consistently one of the best players and defenders in the league. He has five NBA titles, two with the Pistons and three with the Bulls.
Dennis Rodman reportedly had an affair with the Lakers' president
Despite having retired from the game for quite some time, the stories surrounding Rodman just seem to never end. As wild as he was, each of his stories is quite unimaginable to the general public.
For instance, there were rumors linking him to current Los Angeles Lakers president Jeanie Buss. He played for the Lakers after his phenomenal stint with the Bulls.
During that time, Jeanie's father Jerry Buss was handling the Lakers. Rodman said, "Jeanie Buss called me. Jeanie said 'Dennis you want to go out to dinner?' I said 'Yeah why not.' I've known Jeanie since she was in Playboy."
ADVERTISEMENT
Article continues below this ad
"I start, this is a true story, I started dating Jeanie Buss. I dated her for six months," he added.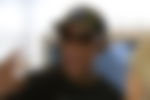 After his highly successful stint with the Bulls, Rodman joined the Lakers during the 1998-99 season. He played just 23 games for the Lake show averaging 2.1 points, 1.3 assists, and 11.2 rebounds. 
ADVERTISEMENT
Article continues below this ad
WATCH THIS STORY: White House Expresses Stern Disapproval Of Dennis Rodman After He Disclosed Brittney Griner Rescue Plans from Russia
What is your favorite memory of Dennis Rodman? Let us know in the comments down below.