Destiny 2: Bungie Disables Trials of Osiris Due To Infamous Bugs
Published 03/15/2021, 7:33 AM EDT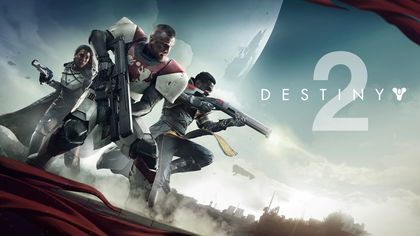 ---
---
Destiny 2, from the studio of Bungie, released in August 2017 as an open-world FPS game. The developers uniquely incorporated RPG elements in it, making the outer-space adventure franchise an instant hit and one of Bungie's best works. While the first entry in the Destiny series had gotten decent reviews, fans believe that Destiny 2 redefined the outlook of the franchise.
ADVERTISEMENT
Article continues below this ad
Unfortunately, Destiny 2 is rife with glitches and bugs, which accompany every major update that rolls out. Some are game-breaking and frustrating, while the rest are fairly fun. An example of this is the ongoing 12-Man Raid Glitch, which is amusing to exploit.
However, the more disastrous ones often make the game very toxic. The developers have finally scheduled the newest and the most prominent bug at the moment for repair. Bungie's support account on Twitter announced on March 13 that it is pulling Trials of Osiris for the rest of the weekend.
ADVERTISEMENT
Article continues below this ad
Destiny 2: Trials of Osiris Disabled
Due to an issue with Fireteam Rejoin functionality, Trials of Osiris has been disabled for the remainder of the weekend.

We will provide updates when available.

— Bungie Help (@BungieHelp) March 13, 2021
The account states that the devs removed the game mode because of a bug in the Fireteam Rejoin functionality. The bug was allowing players to trade wins for simple flawless runs and take the victory on the end-game Osiris gear. This heavily hampered the balance of the game, since many players were exploiting the bug and winning the game without even competing.
The Senior Community Manager at Bungie, dmg04, shared the post and called the bug a "gnarly one".
"To set expectations, we may not have a full fix until the Stasis tuning patch on 3/23, meaning Trials may also be disabled next weekend as well."
ADVERTISEMENT
Article continues below this ad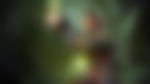 He added that the team will update the players once they have more information on the issue. Fans who were grinding the Trails of Osiris, however, aren't too happy. They believe that pulling the game mode off abruptly was unfair to those who were honest in their approach.
To their relief, dmg04 jumped right back to rescue. He ensured they deliver the missing rewards to all the players. Therefore, hopefully, the end-of-season rewards will comprise the hand cannon and Messenger Adepts for everyone who missed the event because of the delay.
ADVERTISEMENT
Article continues below this ad
Recently, the BAFTA award committee nominated Destiny 2 for the 2021 Best Evolving Games. Hopefully, the dev team will figure out the bug and resume the Trials of Osiris as soon as possible. The Bungie team has promised to introduce cross-play between various platforms to decrease the matchmaking time. Let's see what other plans the team has in mind for the year.