Destiny 2: Bungie Urges Fans Not to Buy the Spicy Ramen Coupon Emblem From Dataminers
Published 06/21/2021, 1:01 PM EDT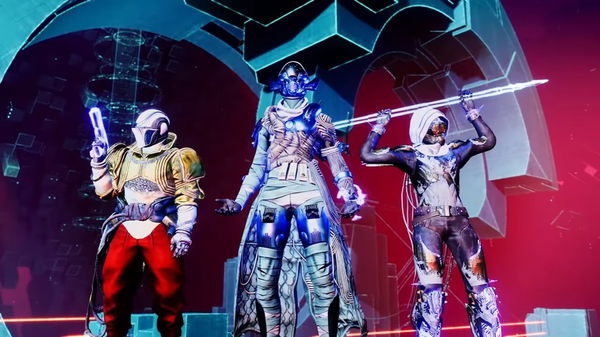 ---
---
It's true that dataminers have ruined the experience of fans playing the most popular titles. Dataminers showcase a lot of stuff to fans around the world by leaking it before its release or reveal. They do this by viewing the files added to the game's code which contain the information about the new items. Many of them have spoiled interesting revelations and story bits, and it has plagued titles like Bungie's Destiny 2 for years.
ADVERTISEMENT
Article continues below this ad
Recently, the game faced another problem with dataminers after they revealed a new item set to arrive in July. Along with that, the game's community manager asked players to not buy it days before it's release.
Don't buy the Spicy Ramen Coupon emblem.

It's meant to be a free gift on Bungie Day, from us to you.

Dataminers – please stop spoiling content, whether it be story or emblem codes. I know it can be exciting to be the first person with cool info, but please respect the fun.

— dmg04 (@A_dmg04) June 20, 2021
ADVERTISEMENT
Article continues below this ad
Destiny 2 scalpers leak Spicy Ramen Coupon Emblem set to arrive next month
Recently, dataminers of Destiny 2 leaked a major pre-released item set to arrive next month during a major celebration involving the developers. They showcased a new Spicy Ramen Coupon Emblem dedicated to Cayde-6. After discovering the new emblem in the game's code, many of these dataminers sold it to fans who wanted to use it before its release next month. Fans would have received the item for free as part of the developer's celebrations during Bungie Day on July 7.
The emblem is a reference to Cayde-6, who died during the events of Forsaken. The Hunter Vanguard, played by popular actor Nathan Fillion, died at the Prison of Elders after Uldren Sov shot him with his own weapon. Following his death, players received an expired coupon from the Ramen Shop, which was a gag set up by Cayde-6 who loved it.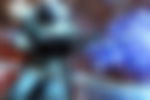 ADVERTISEMENT
Article continues below this ad
Community Manager requests fans to not buy it
Following the leak, Destiny 2 Senior Community Manager Dylan Gafner tweeted about the situation. He asked fans to not buy this item from scalpers on the internet. Along with that, he also blasted these dataminers for spoiling content developed by Bungie for Destiny 2. This included emblem codes, storylines and many more.
It's a weird scenario for fans because they have to wait for a long time for developers to release these items for the game. Scalpers provide them with a great opportunity to use them long before the reveal. But they also destroy the fun of waiting, and it's time for developers to add measures to prevent the scalpers from ruining their content.
ADVERTISEMENT
Article continues below this ad
WATCH THIS STORY- Top-Selling PlayStation, Xbox, and Nintendo Consoles of All Time