Destiny 2 Community Discusses the Hilarious Possibility of the Witch Queen Bringing Shrek to the Game
Published 08/28/2021, 8:37 AM EDT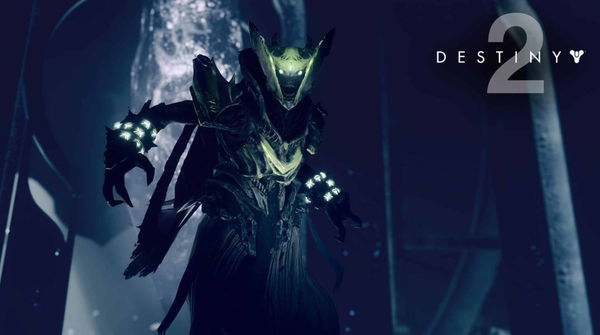 ---
---
The year 2022 will be a big one for the popular MMORPG title in Destiny 2. The Bungie developed game will finally introduce the title's long-awaited expansion in the Witch Queen on February 22. Until then, players will have to suffice with Season of the Lost as it will set up the character's storyline and the struggles Guardians will have to face.
ADVERTISEMENT
Article continues below this ad
The developers at Bungie showcased the devilish character and the cool world she inhibits in a reveal trailer during the Destiny 2 Showcase. With a rich swamp surrounding her, the Witch Queen will add a layer of complexity in the battle between the Light and the Darkness. However, the community believed that this trailer might indicate the arrival of some characters that we may have never thought of before.
ADVERTISEMENT
Article continues below this ad
Destiny 2: The Witch Queen might add ogres?
A Reddit post on r/DestinyTheGame talked about the reveal trailer for the upcoming expansion. Others talked about the character and the world The Witch Queen is controlling right now. However, some fans noticed that the swampy nature of the world might lead to the addition of characters suitable to live in it.
By this, they meant that Bungie might add ogres in Savathun's world. Many believe that the prologue in the Season of the Lost might introduce Hive enemies that look like them. However, this conversation instantly became comical as fans thought about the impending arrival of the world's most famous ogre in Destiny 2.
ADVERTISEMENT
Article continues below this ad
Is Bungie thinking about adding Shrek?
The post talked about a certain character from the world of animation that might arrive in the Bungie developed title. The community joked that the Witch Queen might finally introduce Shrek in Destiny 2. Other than that, they even hilariously thought that Savathun might actually be Fiona played by Cameron Diaz in the movies. Fans even suggested that the next trailer for the expansion should have All Star by Smash Mouth as well.
ADVERTISEMENT
Article continues below this ad
In the end, it seems like the community wouldn't mind seeing characters from the world of Shrek. However, it's unlikely that Bungie will ever add something like this. Even then, the fans continue to hope for such a situation to arrive.
WATCH THIS STORY: Ten Mightiest Weapons of Genshin Impact
Trending Stories