Destiny 2 Community Unhappy With the Matchmaking for Crucible PvP After Crossplay Implementation
Published 10/04/2021, 11:18 AM EDT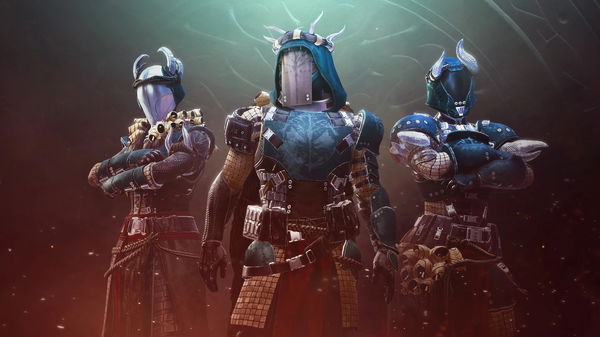 ---
---
PvP content in Destiny 2 has definitely taken an upward trajectory with the arrival of Season of the Lost. The game's latest season has seen a massive rise in popularity for the Crucible with the addition of a revamped Trials of Osiris. Fans have loved the recent changes, and with Trials Labs and exciting Iron Banner playlists, Guardians want more.
ADVERTISEMENT
Article continues below this ad
However, Season of the Lost has also added in some fresh problems for Crucible players. With the release of a new major feature, it seems like players have a hard time experiencing the mode properly. This has caused a slight discomfort for Guardians who love the content present in it right now.
ADVERTISEMENT
Article continues below this ad
Destiny 2 PvP facing connection issues thanks to crossplay
During Season of the Lost, Bungie released the long-awaited feature of crossplay with Season of the Lost. Now, players can match with friends and play against opponents on different platforms like Xbox and PlayStation. However, this feature might have caused a dent in connectivity for players in PvP modes. Hence why players have taken to subreddits like r/DestinyTheGame to voice their concerns.
Guardians claimed that Destiny 2 has seen a drop in latency ever since the release of Season of the Lost. They have stated it's not just their accounts, but also their friends as well, which is why they believe that it's a large scale issue. Connectivity problems can be a major downer in the experience of any PvP mode, especially in Trials of Osiris, where players have to claw their way to earn victories.
ADVERTISEMENT
Article continues below this ad

Issues caused by the connectivity problems
Ever since crossplay has arrived, players have noticed some nagging issues during their PvP experience. This includes a considerable increase in trade kills, which shouldn't happen quite a lot. Plus, Guardians have also mentioned that they have seen weird curvy bullet trajectories, and melee kills not registering for them. Additionally, some have even mentioned that headshots don't register with Bows, even when the arrows stick to their opponent's Helmets.
ADVERTISEMENT
Article continues below this ad
Other than that, players have also complained about lag, running into walls and enemies teleporting all the time. In the end, it looks the developers at Bungie have a major problem on their hands, and it's vital that they implement measures to improve the worsening experience for players in the Crucible.
WATCH THIS STORY- Call of Duty: Warzone vs Fortnite: Which Is the Better Battle Royale Game?
Trending Stories