Destiny 2 Developers Bungie Rumored to Be Working on a Mobile Spinoff
Published 08/19/2021, 10:00 AM EDT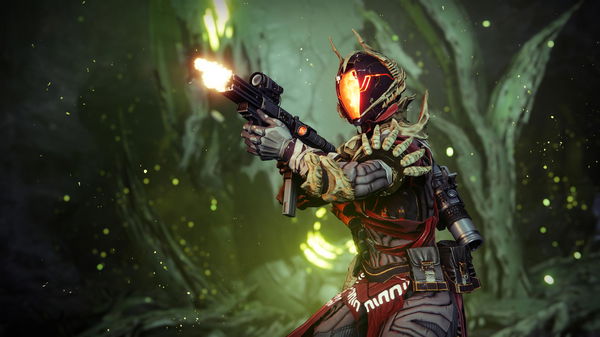 ---
---
Ever since the release of Destiny 2 in 2017, the world of MMORPG has turned upside down. The Bungie developed title has become one of the most popular games in the world with rich storytelling and amazing gameplay,. Along with that, the developers have introduced changes and added content almost every week. This has allowed the game to go strong even in its fourth year.
ADVERTISEMENT
Article continues below this ad
Within a few days, fans will know more about the title's future with the Destiny 2 Showcase. The event will cover the upcoming season and the major content expansion for the year 2022 involving the Witch Queen. However, it seems like the developers also have some other massive plans for the future with an entry into the lucrative mobile gaming market.
ADVERTISEMENT
Article continues below this ad
Destiny 2 developers might work on a mobile title
Recently, Bungie Producer Donya Shirzad posted a job listing at the company through her Twitter account. Shirzad currently works at the Bellevue based gaming developer on future titles of the highly popular Destiny series. So it seems like she has her hands full as she might work on future spinoffs and maybe even Destiny 3 if it's on the cards soon.
However, the job listing might point towards a rather different take on the MMORPG title. It states that Bungie is currently looking for a partner-focused Executive Producer to work on the Destiny IP. Most people would suggest that the developers might work on Destiny 3 soon. However, the list of requirement talks about a need for experience delivering AAA or large mobile games. This has caused speculation that the franchise might finally move to the smartphone world.
ADVERTISEMENT
Article continues below this ad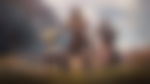 What to expect from Bungie?
It's unclear what this rumored mobile title might be about. Many leading developers have shifted popular IPs to the world of mobile gaming in recent years. IPs like Fallout, Call of Duty, FIFA and many more have done tremendously on smartphones. So it's likely that Bungie might do the same with Destiny. Along with that, there's even a possibility of the developers working on a mobile version of Destiny 3 as well.
ADVERTISEMENT
Article continues below this ad
Even with all this speculation, fans shouldn't expect to see news about a future title or a mobile spinoff in the foreseeable future. The developers have some interesting plans in store for Destiny 2 with the upcoming season and the future expansion. So it looks like fans might have to wait for another future event in the upcoming years to know about their plans.
WATCH THIS STORY: Longest Running Video Game Series of All Time
Trending Stories