Destiny 2 Devs Promise Full Cross-Play Support By 2021
Published 02/26/2021, 6:30 AM EST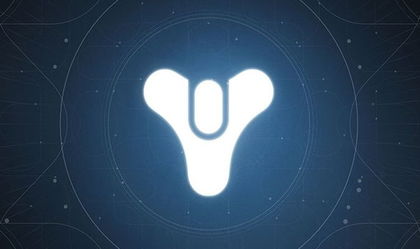 ---
---
Destiny 2 is one of the first totally free-to-play games on Google Stadia. Previously, Destiny 2 was one of the premiere games on the platform and it came included with Stadia Pro subscriptions. However, it later entirely free-to-play on Stadia.
ADVERTISEMENT
Article continues below this ad
Unfortunately, the game's multiplayer is suffering with every passing day. Destiny 2 might have a thousand player powerful community, but it requires a lot more growth to sustain five different PVP modes. Another reason the game's multiplayer is suffering is the matchmaking process. Each of the five modes uses a different technique for matchmaking that forces players towards populated playlists like Control.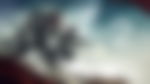 ADVERTISEMENT
Article continues below this ad
For any game to increase its community by huge numbers, they need to allow cross-play. Bungie had previously mentioned that it was looking forward to integrate cross-play, but cross-generational play needed to happen first. Since devs have successfully added that feature, they are looking forward to introducing cross-play between Stadia, Xbox, PlayStation and PC.
In a recent dev speak article, they laid down the 2021 vision for the game. Amongst other announcements, devs declared that cross-play is coming to the game soon.
"With Destiny now committed to being an everlasting evolving world, we want to make sure we are still taking the time to upgrade the systemic foundation of Destiny 2 to support everything we want to do in the future. Our ultimate vision for Destiny 2 still stands–a definitive action-MMO, a unified global community where you can play Destiny anywhere with your friends. For 2021 this means upgrading our approach to keeping Destiny's weapon and armor game fresh, refining our vision for PVP, implementing transmog, and adding Crossplay."
Finally, players frustrated with the game's slow matchmaking have something good to look forward to this year.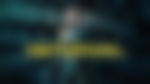 Destiny 2 updates compromised because of the pandemic
The devs have furthermore released a statement about all the upcoming updates of 2021. The global pandemic last year severely disrupted the smooth functioning of many a studio. That includes heavyweight titles like Halo Infinite and Cyberpunk 2077.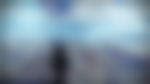 ADVERTISEMENT
Article continues below this ad
Destiny 2 devs have also released a statement about delays in their progress because of the pandemic.
"Finally, and the most important reason, we are proud to be uncompromising when it comes to our commitment to the health of our teams. With COVID-19 keeping us away from the office, and the large amount of work on our plates, we needed to move the date in order to make sure that both this year's updates and The Witch Queen were both delivered at the quality we strive for, and on a schedule that made sense for everyone involved."
While the updates may not be on time this year, there is a lot to look forward to. An entire arc is going to come alive, 'starting with Beyond Light, followed by the Witch Queen and Lightfall'. The release will come in 2022 and will see the completion of the "first saga of Destiny."
ADVERTISEMENT
Article continues below this ad