Destiny 2: Here's Why You Need to Get the 'Overpowered' Ager's Scepter Catalyst Right Now
Published 09/22/2021, 11:49 AM EDT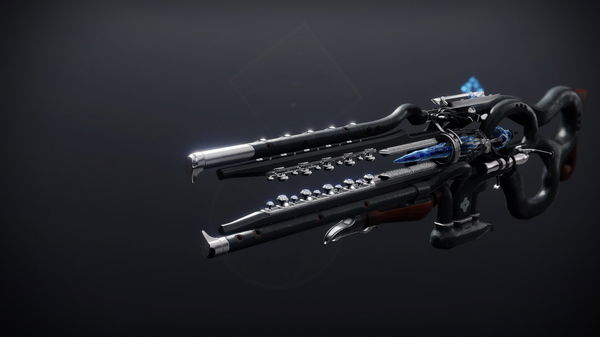 ---
---
After spending a lot of time completing challenges and finding Atlas Skews, players finally have access to the Ager's Scepter. The new Exotic Stasis Trace Rifle in Destiny 2 has caused players to travel the entire Dreaming City to complete the many quests for this weapon for the past four weeks. However, it has finally arrived, and players have loved using it in the game.
ADVERTISEMENT
Article continues below this ad
In Week 5 of Season of the Lost, the developers have also added in the catalyst for the weapon as well. Players can find in the chests of the Wayfinder's Trove in Astral Alignment. The chests cost 150 Parallax Trajectory and the catalyst doesn't have a 100% drop rate. Plus, to unlock it, players would need to earn 1,000 kills using this weapon. However, once it's unlocked the weapon is very powerful especially with the catalyst.
ADVERTISEMENT
Article continues below this ad
The Ager's Scepter has an unstoppable catalyst in Destiny 2
With the Catalyst unlocked, the Ager's Scepter has a new perk in the Will Given Form. Once a player's Super is fully charged, players can activate this perk by pressing the Reload button. Once activated, players will have double the magazine size and the beams will gain a damage boost of 80%. Players can use this perk until the gun's magazine runs out or the Super energy is depleted. However, players can always stop deactivate the perk by switching to other weapons.
Without the Catalyst, the Ager's Scepter in Destiny 2 has the average DPS of a Kinetic weapon with Special Ammo. However, with the buff, the DPS becomes seriously boosted, and even though Fusion Rifles with the Particle Deconstruction mod are still the best, players can try to use this weapon as well in PvE modes.
ADVERTISEMENT
Article continues below this ad
Using builds that boost the prowess of the Ager's Scepter
Players need to make sure that they gain Super energy quickly to use the catalyst of the Ager's Scepter. To do this, they can use exotics like the Mantle of Battle Harmony Chest Armor in their Stasis builds as it grants Super Energy for takedowns with weapons that have a damage type matching the subclass element. They can also use mods like Explosive Wellmaker, Utility Kickstart, Bolstering Detonation, Dynamo and Elemental Armaments to create Stasis Wells.
ADVERTISEMENT
Article continues below this ad
By using mods like these, players can gain Super Energy quickly to use the catalyst. Once activated, players can go on a tear in PvE modes, and with quick regeneration, players can use the Catalyst for a long time. Bungie has added in a lot of challenges for players to earn this Exotic Trace Rifle and the catalyst. So players should make sure that they begin the Quest as soon as possible because this is a weapon you don't want to miss out on.
WATCH THIS STORY: Top-Selling PlayStation, Xbox, and Nintendo Consoles of All Time
Trending Stories