Destiny 2: Ranking the Best Adept Weapons in the Game
Published 11/04/2021, 8:00 AM EDT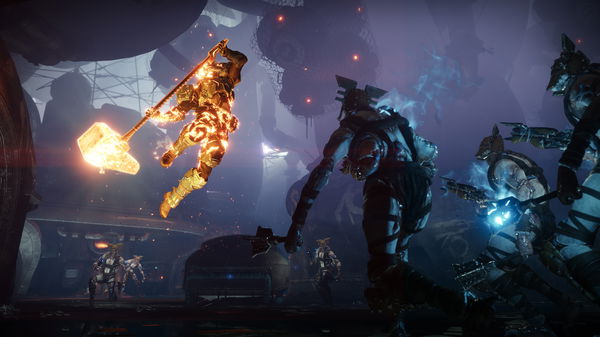 ---
---
With the return of Grandmaster Nightfalls in Destiny 2 last month, fans again have an opportunity to experience one of the toughest PvE modes in the game. The mode also provides them with an opportunity to earn Adept weapons as well, which have some of the best mods in the game.
ADVERTISEMENT
Article continues below this ad
Currently, the game has 19 Adept weapons that players can use. However, only some of them are viable in Season of the Lost because of how the meta works. Recently, popular YouTuber Fallout Plays gave his opinions on these weapons with a tier list ranking. Here are the rankings of Adept Weapons in Destiny 2 this season, and the best perks you might want them to have.
ADVERTISEMENT
Article continues below this ad
Best Destiny 2 Adept Weapons to go after
When it comes to Adept Weapons in Destiny 2 right now, it can't get better than this lot. Many of these weapons have some great perk pools, while also providing some amazing stats. They work perfectly with the season's meta following the buffs and nerfs from the developers. Additionally, some of them even take advantage of overpowered perks like Particle Deconstruction and many more.
Palindrome 140 RPM Hand Cannon: Range Finder, Ricochet Rounds, Ranged Masterwork, Killing Wind, Quickdraw, Thresh, Outlaw
Eye of Sol 90 RPM Sniper Cannon: Moving Target, Surplus, No Distractions, Killing Wind, Opening Shot
Reed's Regret 533 Charge Time Linear Fusion Rifle: Triple Tap, Surplus, Heating Up, Clown Cartridge, Vorpal Weapon, Firing Line
Shayura's Wrath 600 RPM Submachine Gun: Killing Wind, Tunnel Wind, Quickdraw, Moving Target, Harmony, Killclip, Tap The Trigger
The Messenger 340 RPM Pulse Rifle: Killclip, Desperado, Frenzy, One For All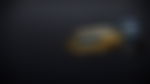 Great Adept Weapons to play with
These Adept weapons might not defeat the ones on the tier above. However, they still provide a lot of upsides for Guardians in both PvE and PvP. They have some decent perk pools, while taking advantage of the meta as well. With the right perk combination, players can have a great weapon that can decimate opponents in PvE and PvP.
Uzume RR4 90 RPM Sniper Rifle: Triple Tap, Vorpal Weapon, Snapshot Sights, Demolitionist, Adrenaline Junkie
Plug One.1 740 Charge Time Fusion Rifle: Under Pressure, Heating Up, Cornered, Kickstart
Tomorrow's Answer 15 RPM Rocket Launcher: Ambitious Assassin, Chain Reaction, Lasting Impression, Impact Casing
Igneous Hammer 120 RPM Hand Cannon: Quickdraw, Killing Wind, Overflow, Snapshot Sights, Moving Target, Elemental Capacitor, Opening Shot
Hung Jury SR4 180 RPM Scout Rifle: Moving Target, Heating Up, Surplus, Adrenaline Junkie, Explosive Payload, One For All, Firefly
Astral Horizon 55 RPM Shotgun: Surplus, Opening Shot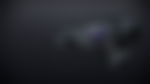 Average Destiny 2 Adept Weapons to use
These weapons could have been superb if they had some good perk pools to improve its performance. They are still alright to use in PvE and PvP. However, Guardians have other better options in these weapon categories, and it's much better to use them instead of the guns in this tier.
Exile's Curse 1000 Charge Time Fusion Rifle: Vorpal Weapon, High-Impact Reserves, Kickstart, Slideshot
The Hothead 20 RPM Rocket Launcher: Vorpal Weapon, Explosive Light, Adrenaline Junkie, Clown Cartridge
The Summoner 600 RPM Auto Rifle: Rampage, Overflow, Moving Target, Elemental Capacitor, Range Finder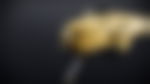 Out of favour Adept Weapons in the game right now
These are the weapons which have had to pay the price of the nerfs and buffs from Bungie before the commencement of Season of the Lost. These weapons don't have a good enough perk pool to be improved drastically, and hence, it's much better to not use them at all.
The Swarm 360 RPM Machine Gun: Vorpal Weapon, Bottomless Grief, Surplus, Unrelenting
Sola's Scar 60 Ammo Capacity Sword: Chain Reaction
The Scholar 150 RPM Scout Rifle: Vorpal Weapon, Quickdraw, Opening Shot, Snapshot Sights, Opening Shot, No Distractions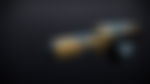 The Worse Destiny 2 Adept Weapons
ADVERTISEMENT
Article continues below this ad
As mentioned, these are the worst weapons that players can get as a reward from Grandmaster Nightfalls. They don't have a good perk pool and they also don't play in favor of the meta. To make matters worse, there are a lot of weapons in these categories which are much better, and even with Adept mods, they aren't good to use at all, and it's best to avoid them at all costs.
Shadow Price 450 RPM Auto Rifle: Swashbuckler, Overflow, Feeding Frenzy, One For All, Disruption Break
The Comedian 55 RPM Shotgun: Vorpal Weapon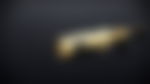 ADVERTISEMENT
Article continues below this ad
With The Witch Queen expansion arriving next year, Bungie will introduce more changes to the meta. So, these rankings will change again soon, and players might see a major shuffle, with some weapons being propelled to the top.
WATCH THIS STORY: Toughest Video Game Bosses of All Time