Destiny 2: Season of the Lost- Best Legendary Weapons to Farm Right Now
Published 09/29/2021, 10:58 AM EDT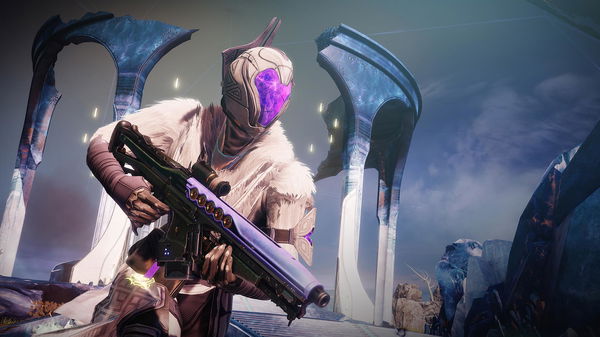 ---
---
Season of the Lost has introduced almost 30 new weapons for Destiny 2 fans to choose from. They can use it for both PvP and PvE modes. However, it's better to go after only some of them. Plus, they need to know which weapons are worth farming for their God Rolls and many more.
ADVERTISEMENT
Article continues below this ad
Here are some of the best weapons to that players might want to use for the loadouts in Season of the Lost.
ADVERTISEMENT
Article continues below this ad
Best Destiny 2 Rifles and Heavy Weapons in Season of the Lost
Scout Rifle- Contingency Plan is King:
The Contingency Plan is one of the best Rapid-Fire Frame Scout Rifles in Destiny 2 PvP right now. It can decimate opponents, but it has some range issues. So barrels like Hammer-Forged Rifling and Accurized Rounds is definitely needed. For PvE, the Servant Leader is the best choice. It has some great perks like the Contingency Plan, but it suffers in PvP because of its scope. In the end, players might want to use this for PvE with rolls including perks like Surplus or Rapid Hit and Kill Clip or Frenzy.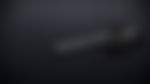 Pulse Rifle- Darkest Before is untouched in Destiny 2:
The Darkest Before has some amazing perks that should work well for endgame content. For this weapon's God Roll, players should definitely have Overflow and One for All. Additionally, it also doubles up as a great choice for the Crucible as well. Here, Guardians might want to have rolls with perks like Surplus or Overflow and Rampage.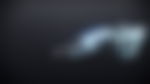 Auto Rifles- Head to the Prophecy Dungeon for the Last Breath:
The Last Breath from the Prophecy Dungeon is by far the best in this category for Season of the Lost. Players can farm it from the Hexahedron encounter during the dungeon. It has some outrageous perks and players can create some crazy Stasis builds with it.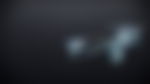 Heavy Weapons- Trials of Osiris has the ultimate Linear Fusion Rifle:
The Reed's Regret has been a force to reckon with in Destiny 2 this season. The Trials of Osiris reward weapon has some amazing perks like Triple Tap, which helps in ammo economy. Players can use it for endgame content like Master Raids, Grandmaster Nightfalls and many more. Additionally, with the Particle Deconstruction mod, this will definitely help Guardians in boss DPS.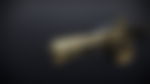 Other weapon categories to look out for
Sidearms- Peacebond for the ultimate Destiny 2 Stasis build:
The Peacebond is the obvious choice in the popular Bungie title for this category. This three burst weapon will pair well with mods for a Stasis build that will be outrageous for players to try in PvE. The best perks for this weapon include Killing Wind or Subsistence and Swashbuckler and Headstone. PvE is where this weapon shines, but Guardians can use it for PvP as well.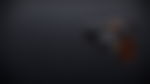 Shotgun- Only Aggressive Frame in Destiny 2 with Elemental Capacitor:
The Aggressive Frame Shotgun in A Sudden Death is the top choice for this category right now. Arc Subclasses are the way to go in PvP, and this is the only Aggressive Frame Shotgun that runs Elemental Capacitor. With other perks like Full Choke, Accurized Rounds and Slideshot, this weapon will be quite powerful in the Crucible.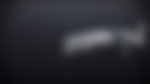 Bows and Snipers- Go after the Wolftone Draw and Shepherd's Watch:
The Wolftone Draw is the way to go for Combat Bows in PvE right now. This weapon is a world loot pool, and players might want to for perks like Impulse Amplifier or Archer's Tempo and Adagio or Frenzy. In the Crucible, Guardians might want to go for the Shepherd's Watch Sniper Rifle. The best perks for this weapon include No Distractions or Snapshot Sights and Opening Shot.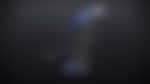 ADVERTISEMENT
Article continues below this ad
Hand Cannons- God Roll Annual Skate is unreal:
The Annual Skate is quite an average weapon. But the God Roll of this weapon, which has Triple Tap and Timed Payload, this weapon can obliterate enemies in Destiny 2 PvE. Players can also use it for PvP with God Rolls, which has Palindrome. This is a world loot pool as well, so it's not that hard to find.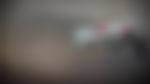 ADVERTISEMENT
Article continues below this ad
These are some of the Legendary weapons that Guardians might want to keep an eye out in Destiny 2. Most of these are world loot pool, so players need to make sure that they pay close attention to finding the God Rolls for these weapons.
WATCH THIS STORY- Call of Duty: Warzone vs Fortnite: Which Is the Better Battle Royale Game?
Trending Stories