Destiny 2 Season of the Lost: Ranking the Best Fusion Rifles for God Tier PVE Damage With the Particle Deconstruction Mod
Published 09/04/2021, 8:50 AM EDT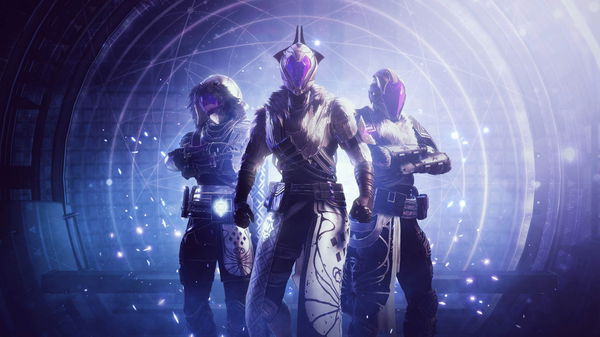 ---
---
Linear Fusion and Fusion Rifles in Destiny 2 have received a lot of amazing new perks thanks to Season of the Lost. The game's latest season has brought in a ton of new changes along with the arrival of the Seasonal Artifact mod in the Wayfinder's Compass. The new mods with the Compass allow players to deal a lot of damage in PvE and PvP modes.
ADVERTISEMENT
Article continues below this ad
Many believe that the Compass' best mod is none other than Particle Deconstruction. The mod grants bonus damage with a Fusion rifle or a Linear Fusion Rifle against combatants. This has massively propelled the usage of these weapons in the game. However, which one should players go after in Destiny 2?
ADVERTISEMENT
Article continues below this ad
Best Destiny 2 Fusion Rifles to use with Particle Deconstruction in Destiny 2
Destiny 2 YouTuber Aztecross recently tested held a competition involving the game's best Fusion Rifles. With the Particle Deconstruction mod equipped, he tested them to find out their damage values. In this test, he fought against The Templar which has a consistent crit multiplier to find out their final damage values in a single magazine.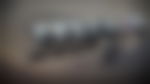 Aztecross then tried to fight off The Templar until the magazine ran out for all the weapons. He tried weapons with different rolls and buffs to find out the values properly. As the Templar has a constant crit multiplier, this might also be the most accurate way to find the best hard-hitting Fusion Rifle in Destiny 2. With that being said, here are the top performers during the testing.
Threaded Needle (Liquid Coil)- 729, 684
Lorentz Driver (Lagrangian Buff)- 712,452
One Thousand Voices- 700, 562
Sleeper Simulant- 622, 958
Cartesian Coordinate- 546, 245
Merciless- 535, 734
Null Composure- 508, 647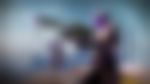 So which one should you go for in PvE?
ADVERTISEMENT
Article continues below this ad
Threaded Needle had the hardest hitting damage output between Fusion Rifles in Destiny 2 PvE. After pairing it with weapons like Witherhoard and many more, players can deal a lot of damage against combatants. Additionally, Sleeper Simulant and One Thousand Voices performed quite similarly. However, in the end, One Thousand Voices is better as players don't have to hit crits.
This test also proves that the new Trials of Osiris weapon in Reed's Regret which will arrive next week can make a case for it to be the strongest out of them all.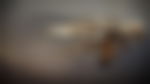 ADVERTISEMENT
Article continues below this ad
In the end, it seems like Bungie has tweaked some brilliant weapons for players to use in PvE. With new Fusion Rifles set to arrive in the game soon, it seems like combatants in Raids and Strikes are about to have a hard time.
WATCH THIS STORY: Ten Mightiest Weapons of Genshin Impact
Trending Stories