Destiny 2: Season of the Lost- Say Goodbye to the Telesto Exotic Fusion Rifle Once Again
Published 09/13/2021, 11:30 AM EDT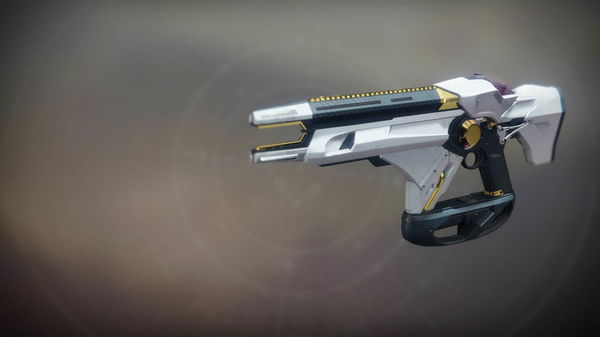 ---
---
There are few things that are more certain in life than Destiny 2 always having a bugged Telesto. The Exotic Fusion Rifle has fallen into trouble once again after players found more exploits with it. The game's problem child has been up to no good again and it seems like fans won't see it in PvP modes for a long time.
ADVERTISEMENT
Article continues below this ad
Fans found the bug following its recent addition, and it seems to aid them a lot in PvP modes. Because of this exploit, Bungie immediately disabled the weapon again, preventing players from exploiting the weapon in modes like Trials of Osiris.
ADVERTISEMENT
Article continues below this ad
Telesto breaks Destiny 2 with overpowered PvP exploit
Destiny 2 players found out a weird glitch that allowed them to earn orbs a lot faster than usual. They realized that the Telesto can be used to create orbs at a high rate with the Thermoclastic Blooming mod. Players can find this mod on the last slot of the seasonal artifact of Season of the Lost in the Wayfinder's Compass.
To use this exploit, players will need to select Top Tree Dawnblade Warlock Subclass and equip the Thermoclastic mod as well. Then in the game, players can generate a lot of orbs by shooting two Telesto projectiles on the ground and then use the Solar ability of Celestial Fire on it. The mod then spawns a ton of Orbs of Power as it does for every Solar or Stasis attack.
Due to an issue, we have disabled the Telesto Exotic fusion rifle in all Crucible and Gambit activities and the Thermoclastic Blooming Artifact mod in all activities.

— Bungie Help (@BungieHelp) September 10, 2021
ADVERTISEMENT
Article continues below this ad
Bungie disables Telesto from all PvP activities
Following the discovery of this exploit, players used it a lot on PvP modes. This became extremely problematic as they mostly used it in the revamped Trials of Osiris mode, which returned recently. In the end, Bungie had to step in and disable this Exotic Fusion Rifle again from all Crucible and Gambit activities. Along with that, the developers have also disabled the Thermoclastic Blooming Artifact mod as well.
ADVERTISEMENT
Article continues below this ad
Telesto has been the butt of many jokes over the course of Destiny 2's storied past. Many players have found this weapon to be overpowered at many stages causing the developers to disable it multiple0 times. Following another return recently, the weapon has disappeared once again from the game's massive arsenal. It remains to be seen if it will return again soon. However, it's unclear whether it will arrive with more problems for the developers to handle.
WATCH THIS STORY: Top-Selling PlayStation, Xbox, and Nintendo Consoles of All Time
Trending Stories