Destiny 2: Season of the Splicer- Best Community Created Characters So Far Using the Transmog System
Published 05/15/2021, 10:32 AM EDT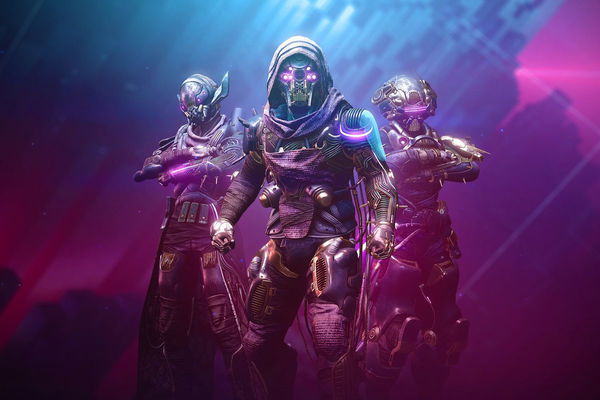 ---
---
Ever since it was released in 2017, Destiny 2 has often had polarizing reviews regarding its many features. Players have loved the vast and expanse environment that they can experience with the game. But along with that, the title has some underlying issues, which has annoyed the community for years.
ADVERTISEMENT
Article continues below this ad
The best example of it would be the game's new Transmog feature. The system is called Armor Synthesis, and with it, players have a lot of options to customize their gear. But, fans have berated the developers for creating a very confusing system that is hard to follow. Other than that, players also believe that it requires a lot of grinding, which takes the fun out of their experience.
The feature has its own set of problems that the developer, Bungie has to sort out. But, Armor Synthesis has also allowed players to create designs that wasn't possible earlier. Fans have taken inspiration from popular IPs and media entities, and incorporated it in their design. These are some of the best looking gears in the game currently.
ADVERTISEMENT
Article continues below this ad
Okay, I want to do an article or video on people making costumes with Destiny transmog of known characters. I've seen Optimus Prime and a few others, but would like to start a thread.

Post yours if you have one, if you post someone else's photo, give credit. Let's see them!

— Paul Tassi (@PaulTassi) May 14, 2021
Destiny 2 players create jaw-dropping Armor designs with new Transmog feature
Players have a tendency to create unique designs that others won't expect. This involves taking design inspirations from characters that no one thinks about, but at the same time, it should look cool enough to grab people's attention. So when Armor Synthesis was launched, the Destiny 2 community did just that by creating outfits that look obscure and eye-catching. One player created an entire outfit which incorporated the design of the iconic McDonald's mascot, Ronald McDonald.
Fans have also used designs of characters from popular movie franchises. One fan created an outfit based on an amalgamation of two of the protagonists from the Toy Story series in Woody and Buzz Lightyear. Other than that, a player even made the design of the iconic Star Wars villain, Darth Vader.
The community also created armor designs from protagonists of other gaming franchises. A fan even showcased his best iteration of Halo character, Master Chief, which included his stylish green armor and helmet design. Along with that, players even designed some out-of-the-box creations, such as an outfit inspired by Freddy from the Scooby-Doo series. The outfit looks eerily close to the original, which included the white T-shirt, blue trousers and the orange scarf.
Comic Book characters take center stage
The most interesting and cool designs in Destiny 2 revolved around comic book characters. People have always loved superheroes and villains, and with the introduction of new armor customizations, players can easily incorporate popular characters from graphic novels. Along with that, fans have also made wise decisions in using heroes and villains who use armor for their suits. This includes characters like Doctor Doom, Red Hood and many more.
Other than that, hooded figures such as Batman, Moon Knight and many others also showcased the prowess of the Armor Synthesis customization.
ADVERTISEMENT
Article continues below this ad
ADVERTISEMENT
Article continues below this ad
The Armor Synthesis system has its flaws, but fans can't deny the amount of customization that they have at their fingertips. Players are also making sure that the developers listen to their criticism. But in the end it depends on Bungie to make sure that the customization doesn't become a painful affair for their players. Hopefully, they can tweak the system, so that the community can create more cool designs.
Trending Stories