Destiny 2 Season of the Splicer: Everything You Need to Know About the Last Override Mission
Published 08/01/2021, 7:30 AM EDT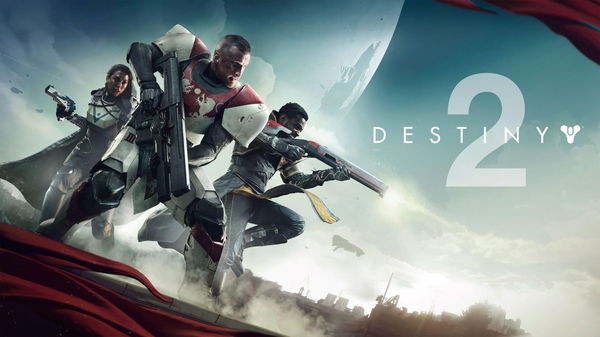 ---
---
Destiny 2 is currently in its last leg of Season of the Splicer. The game's fourteenth season added in a lot of new content over the past few months, including new Raids, events like Solstice of Heroes and many more. Along with that, the story focused on the fight between the Vex and the collective of Guardians and the Fallen.
ADVERTISEMENT
Article continues below this ad
Many of their battles happened during the Override missions that players can take part in. In the most recent one, they even defeated the mighty villain of Quria, Blade Transform rather easily. However, in the Epilogue of Season 14, players will have to join forces one last time in another Override mission that might heavily influence the storyline.
ADVERTISEMENT
Article continues below this ad
The last Override mission of Season of the Splicer in Destiny 2
Many players recently discovered the existence of this Override mission while using the Destiny 2 Companion App. While looking for a Fireteam for an Override, Guardians can gain their first look of this mission in the Box of Ruins. It will happen in the center of the Ruins above the Scourge of the Past Raid final boss encounter location. An image of the modifiers also reveals that it will have Barrier Champions, Unstoppable Champions, Denial and Air Superiority. So it means that Guardians will have to fight off the Vex, and the Taken together.
This will all be part of the season's last Quest titled 'As Prophesied', which begins on August 10. It seems like the Quest will involve Lakshmi-2 opening a Vex portal in the Last City, and Guardians will have to fight them off and defeat the network once and for all. Many players have speculated that Quria, Blade Transform might return as the final boss. But it looks like players will have to face a new Subjugated Minotaur that looks a bit like Atheon, Time's Conflux.
ADVERTISEMENT
Article continues below this ad
The Heroes' Memorial
Upon completion, players will have to speak to Saint-14 and Ikora. The last part of the Epilogue which will arrive on August 17 will be called Heroes' Memorial. This memorial will be placed to pay respects to the Fallen and the Guardians who fought to save the Last City. Upon visiting it, players will gain access to the Forbidden Memory Exotic ship and an Ascendant Shard. This will conclude Season of the Splicer in Destiny 2.
ADVERTISEMENT
Article continues below this ad
Players have already gained access to this Override by Sparrow breaching the floor. This will allow them to see the entire layout of this mission and know a bit about the challenges they will have to face when it arrives soon. It seems like Bungie has prepared a grand finale for Season of the Splicer and fans can't wait to try it out.
WATCH THIS STORY: Longest Running Video Game Series of All Time
Trending Stories