Destiny 2 Season of the Splicer Exotic Quest Rumored to Bring Back Classic Fallen Weapon in the Dreg's Promise
Published 07/19/2021, 7:43 AM EDT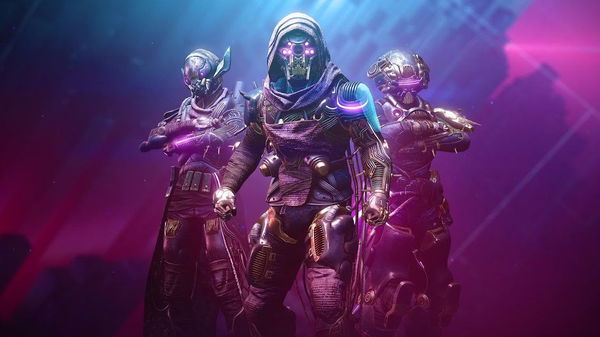 ---
---
Destiny 2 is currently in the last leg of Season of the Splicer. The game's fourteenth season began on May 11, and it revolved around Fallen characters like Mithrax and many more. Following the launch of the Solstice of Heroes event, fans might also have one final Exotic Quest to complete before the arrival of Season 15.
ADVERTISEMENT
Article continues below this ad
The Exotic Quest will include characters like Lakshmi-2, Saint-14 and Ikora. Along with that, it seems like the Guardians will have to battle a Vex Incursion. Fans know little about it, but some players suggest that the Quest might bring back a class Exotic from the first game of the franchise.
ADVERTISEMENT
Article continues below this ad
Guardians to battle a Vex Incursion in a new Destiny 2 Exotic Quest
Fans of Destiny 2 have noticed a new data entry in the game's API. The entry on the database lists the objectives for a Quest titled 'As Prophesied'. The Quest requires players to listen to a broadcast from Lakshmi-2, and also receive another message from the Splicer Servitor in the Eliksni Wing of the H.E.L.M.
Along with that, players will also have to defend the Last City from a Vex Incursion. Bungie also released the tenth page of the Splicer lore book called Memorial, which talks about the situation after the events of the Quest. The page gives details about characters like Mithrax, Saint-14, Ikora and Zavala mourning for the loss of one of their own, which most likely will be Lakshmi-2.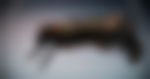 ADVERTISEMENT
Article continues below this ad
As Prophesied to have Dreg's Promise as the Exotic Reward
Memorial also mentioned the formation of an alliance between the Fallen and the Guardian. Many suggest the Dregs from the Fallen community will make a vow to protect everyone involved in the alliance. The promise from these characters paves the way to the return of a classic Destiny weapon in the Dreg's Promise. The Exotic Sidearm was widely popular from the first game of the Bungie franchise. It is the only Fallen themed weapon yet to appear in Destiny 2, and this Quest would be the perfect way for it to return.
The community will take part in some major events before the end of Season of the Splicer next month. With Season 15 set to bring characters like Savathun, fans will witness some major twists in the Season 14 storyline.
ADVERTISEMENT
Article continues below this ad
WATCH THIS STORY- Call of Duty: Warzone vs Fortnite: Which Is the Better Battle Royale Game