Destiny 2: Season of the Splicer- Ranking All Grandmaster Nightfalls Based on Their Difficulty
Published 07/18/2021, 1:29 PM EDT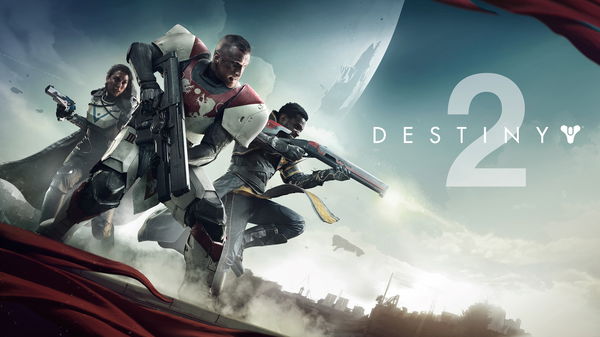 ---
---
Destiny 2 provides a ton of variety in content for fans of the celebrated Bungie franchise. It has both PvP and PvE modes that should satisfy any player depending on their preference. The game has a lot of unique PvE content with Raids, Patrols, Lost Sectors, and many more. But the most popular mode from the lot is none other than Nightfall Strikes.
ADVERTISEMENT
Article continues below this ad
Nightfall Strikes allows players to battle it out against a lot of combatants in a ton of unique locations. These strikes have difficulty settings as well, with Grandmaster being the toughest. Each season of Destiny 2 will have six Grandmaster Nightfalls. These Nightfalls differ on modifiers, combatants, and many more. Here's how they stack up against each other.
ADVERTISEMENT
Article continues below this ad
The Glassway: The Toughest Grandmaster Nightfall in Destiny 2
The Glassway easily bags the title of the toughest Grandmaster Nightfall in Season of the Splicer. With Wyverns that can one-shot players, it's hard even reaching the Boss in Belmon. Even then, it takes a lot of work for players to kill the boss, and it becomes more difficult if the timer hits the 30-minute mark. After that, players won't receive any revives, which would be devastating while fighting Belmon.
Insight Terminus and Warden of Nothing: Above Average Difficulty
Insight Terminus is the second hardest Grandmaster Nightfall in Season 14 after barely beating out Warden of Nothing. Both these Nightfalls aren't very chaotic and difficult to pull off compared to The Glassway. But players can't easily go through these locations constantly and efficiently. They will die a lot here even with the best builds, making them some of the toughest assignments of the season.
Fallen S.A.B.E.R. and Disgraced: Below Average Difficulty
Disgraced caused a lot of problems for players, especially in the opening room, which some consider quite annoying. Along with that, the boss in Navota killed a lot of players if they were out of position as well. Fallen S.A.B.E.R. proved to be a bit more difficult of an outing for players compared to Disgraced because of some rooms which were quite hard to complete. However, the entire Grandmaster Nightfall shouldn't take much time for fans.
Inverted Spire: The Easiest Grandmaster Nightfall in Destiny 2
ADVERTISEMENT
Article continues below this ad
However, the easiest of the bunch in Season of the Splicer is none other than Inverted Spire. Some players consider this Grandmaster Nightfall to be the most farmable location in Destiny 2. The boss isn't one of the hardest, and players shouldn't have a tough completing the different rooms in it. Season 14 hasn't had an extremely easy Grandmaster Nightfall like Arms Dealer, so players will have to suffice with this.
Bungie has created a great rotation of Grandmaster Nightfalls for Season of the Splicer. Fans haven't had an extremely easy and farmable location like the Lake of Shadows or Arms Dealer. However, with Season 15 arriving soon, fans can hope to see their return. But they also might have to fear the return of the massive headache of a Nightfall in the Corrupted.
ADVERTISEMENT
Article continues below this ad
WATCH THIS STORY: Ten Mightiest Weapons of Genshin Impact