Destiny 2: The Witch Queen Video Showcases Something That Looks Like a Void 'Shatterdive'
Published 09/28/2021, 10:55 AM EDT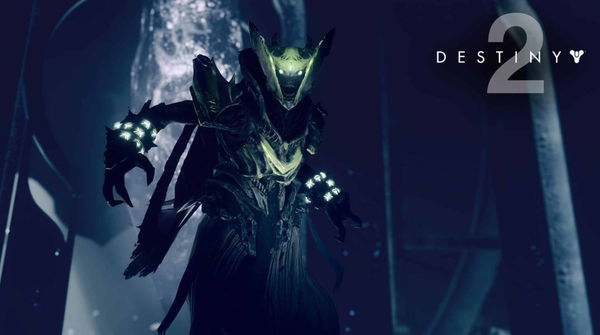 ---
---
The Destiny 2 Showcase proved to be a game changer for the Bungie franchise. Following an exciting ending to Season of the Splicer, fans had a lot of expectations for the future. Many of them wanted to know what they should expect to see in the coming months with the new season and the expansion.
ADVERTISEMENT
Article continues below this ad
The developers came out with a bang showing stuff about the game's latest season in Season of the Lost. Plus, they gave fans their first glimpse at the upcoming expansion titled The Witch Queen. It will arrive on February 18, 2022. Bungie showcased the new season with trailers for the gameplay and many more, and recently fans noticed something extremely cool.
ADVERTISEMENT
Article continues below this ad
Destiny 2: The Witch Queen expansion to introduce Void Shatterdive
The developers had announced long before that the Light Subclasses will receive the Stasis treatment. Starting from the Witch Queen expansion, each Light subclass will have skill trees similar to the Darkness Sublcass. Bungie will first tweak Void , and they have already talked about fans can expect to see with it.
In a clip shown during the Destiny 2 Showcase, fans noticed something massive about this subclass. A tiny section of the clip revealed a Shatterdive, but instead of Stasis, it looked like a Void ability. The Stasis version of the ability shattered frozen targets. However, with the Void ability, it seems like the enemies will suppress.
ADVERTISEMENT
Article continues below this ad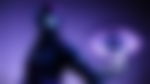 Customization at its peak
The Light Subclass rework will change the way Destiny 2 players experience PvP and PvP. Following the revamp of all the subclasses, Guardians will have access to any ability for their loadouts. This allows for customization in a scale hitherto unknown, and fans will have everything at their fingertips. They can then create some crazy loadouts with abilities and aspects they like. Starting from Void 3.0, fans will understand how game-changing each subclass update will be during the upcoming seasons.
ADVERTISEMENT
Article continues below this ad
Void 3.0 will give fans their first taste of a unique Light Subclass following the release of The Witch Queen expansion. It will be interesting to see how this variant of Shatterdive will perform because the Stasis variant is probably one of the best abilities in PvP right now. It will be a long wait for the players until its release. However, until then, they can enjoy the content available in Season of the Lost right now.
WATCH THIS STORY- Call of Duty: Warzone vs Fortnite: Which Is the Better Battle Royale Game?
Trending Stories