Details of LeBron James' $1.5 Million Expenditure in Keeping Him Fit for NBA
Published 01/05/2020, 3:44 AM EST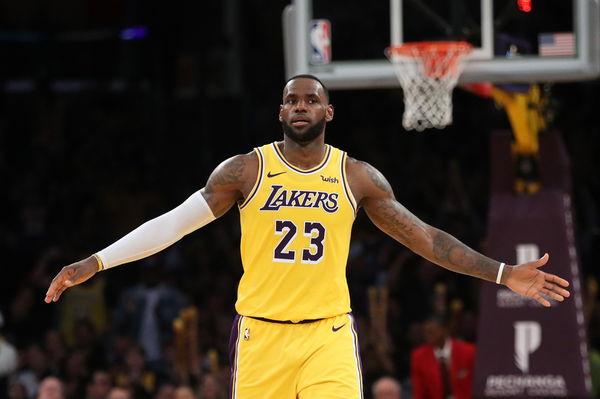 ---
---
Every athlete treats their body like a temple and LeBron James is no different. At the age of 35, LeBron still plays with the agility and nimbleness of a rookie. At the age of 33, when LeBron played his 15th season, he played 82 games for the first time in his career. This was later continued by a 22 game playoff match.
ADVERTISEMENT
Article continues below this ad
Apart from being an iconic player with massively deep pockets, his fitness is also something he is admired for. Certain reports have also reported that LeBron James spends $1.5 million a year to keep his body fit. This covers all the expenditure including his gym, trainers, and types of equipment of personal use.
Mav Carter says LeBron James spends ~$1,500,000 per year on his body. He uses cryotherapy, hyperbaric chambers, NormaTec leg boots, etc. He also has personal chefs, trainers, etc. He has a strict routine and diet. He invested in his body, so he can still dominate at 33 years old.

— Alex Kennedy (@AlexKennedyNBA) March 24, 2018
ADVERTISEMENT
Article continues below this ad
James proves it all the way as he continues to perform at the highest level even at the age of 35. Former Miami Heat teammate Kevin Miller said "Where a lot of people don't do it, he puts a lot of money behind taking care of his body. A lot of people think it's a big expense, but that big expense has allowed him to make a lot more money for a long period of time".
This is how he spends a 7 figure sum of money on keeping his body fit. Naturally, all of this is apart from his regular intense physical fitness routine.
Which modern recovery therapies does LeBron James use?
By spending all that money, LeBron gets access to several unconventional (and unheard of) but highly effective recovery therapies. You may have never heard of some of these therapies.
Cryotherapy
A pain treatment that James uses to deaden an irritated nerve. The process includes subjecting the body to freezing temperatures. This therapy is also used to treat cancers like prostate cancer. Dermatologists also use this process to treat abnormal skin cells. The benefits come with a side effect as it sometimes leaves numbness, tingling, or other sensations in the skin.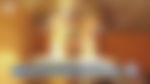 Hyperbaric Oxygen Therapy
LeBron's insane money spending spree also includes Hyperbaric Oxygen Therapy. This creates atmospheric pressure in the chamber greater than the sea level for the necessary treatment. Due to this high pressure, you start breathing more oxygen in normal air pressure which produces deep-oxygenating effects and reduces inflammation in the body.
It is said to treat a lot of illnesses including asthma.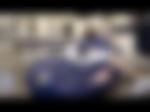 NormaTec leg boots
For a certain massage treatment, he also owns a pair of NormaTec leg boots which creates a massage pattern. It is somewhat of a leg recovery system that helps him keep his legs strong. In this piece of equipment, the boots inflate and take a certain posture against your body to help you massage those areas.  They get attached in the exact shape to the places in your body such as legs, hips, and arms.
ADVERTISEMENT
Article continues below this ad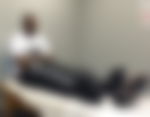 Lebron James' Diet
LeBron James has his own group of personal chefs who cook the food the way he likes it and the way it does not affect his body in any negative way. Talking about his diet, he doesn't eat sugar, carbs, or dairy and is known to follow the lowest-possible carb diet. He went on 67-day abstinence from these products in 2014.
ADVERTISEMENT
Article continues below this ad
He voluntarily cuts out food groups to help keep in shape. James does have cheat days where he splurges on red meat and a lot of sugar.
While you may not agree with his spending on this level of spending on his body, LeBron is surely getting the worth of all that he is giving. His records and his net worth are demonstrations of the returns.
Enjoyed reading this article? Download our exclusive app to get 24x7 coverage, latest memes and social media banter. Click here to download.