Devante Adams Claims Aaron Rodgers isn't a Changed Player this Season
Published 12/19/2020, 6:23 AM EST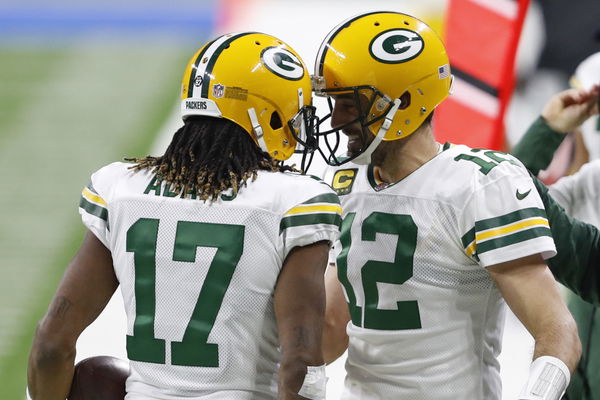 ---
---
It has been a crazy season this year, with a lot of players getting injured, swapped, etc. We also have players who have built a beautiful partnership within their team. Talking about partnerships one of the most iconic pair would be Davante Adams with Aaron Rodgers. The Green Bay Packers' wide receiver and the star quarterback when paired together are a force to reckon with.
ADVERTISEMENT
Article continues below this ad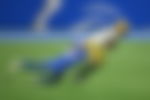 Every quarterback needs that one pass catcher he trusts more than anyone else on the team. He is the guy he wants to go into those key spots. Aaron Rodgers found Davante Adams to be his pass catcher. Even though Adams missed a few games this season, but no one can fill in his shoes, that's for sure.
ADVERTISEMENT
Article continues below this ad
Adams and Rodgers have amazing coordination, it's as if their minds are in sync. The combination of the two is just deadly. Rodgers point accuracy and both the player's trust in one another helps them get through the most inaccessible areas of the field, like the space between the sideline and the numbers.
The two work the sideline together. Adam, being one of the best players in the NFL, knows his way through the field. He sets up his defenders early in the route and then lures the opposing cornerbacks into feeling secure before bursting through them. As soon as Rodgers sees him pass through, he knows there he'll get completion.
Davante Adams refuses to see a different Rodgers
On the 16th of December, a reporter asked Davante Adams When he realized Rodgers was a new person altogether this season.
"Well, I don't know I look at it differently, you guys. I mean, I see him every single day so regardless if he goes out and has the best year of his life. Last year, or if it was a down year and everybody else's mind or whatever," replied Adams.
He further explained to the reporter why he didn't see the change. He used to see him every day; as they practiced together. He saw that long before the public or anyone else did.
"I get to see that literally every single day that we come in is building  practice so I guess you could say I knew, long before everybody else" Adams tried explaining to the reporter.
Last, he told the reporter that everyone is seeing the old Aaron Rodgers, while he sees that guy every day and he knows the guy.
"Everybody's trying to you know say he's back to the old a rod. I see that old a rod, whoever that is daily so I know it's gonna be just gonna see the look in his eye. You know, honestly, depending on what look I saw in his eye or anything else. I honestly knew that was coming. Just because I know the type of guy he is and how he would respond," said Adams.
Rodgers-Adams partnership is one that people will see a lot more of in the future seasons. They are a pair to beware of.
ADVERTISEMENT
Article continues below this ad
ADVERTISEMENT
Article continues below this ad