"Devastating": Sofia Kenin Opens Up On Coronavirus Shut Down After Victory At The French Open 2020
Published 10/03/2020, 12:38 PM EDT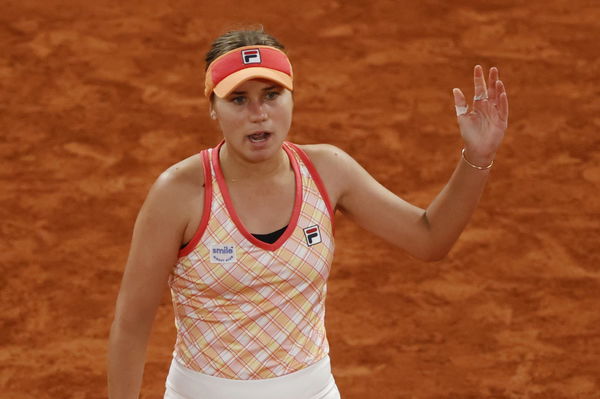 ---
---
Sofia Kenin certainly knows how to win a match in style. The fourth seed from the United States won her third-round match by claiming 12 consecutive games. Unreal statistics, however, it is the truth. Facing Romania's Irina Bara, Kenin won the game 6-2, 6-0 to proceed to the fourth round of the French Open 2020.
ADVERTISEMENT
Article continues below this ad
Sofia Kenin received the early jolt as Irina broke her service to go 2-0 up in the first set. However, Irina was not aware of the storm which was coming towards her. She stepped in the legs of the viper and now she had to deal with the fangs. Kenin enjoyed rallying her opponent and was ecstatic when she was asked about her win.
" Yes, I'm really happy with how it went. She shut off for a while and I knew I had to change things up. But towards the end, I was like kind of wanna get the 12-0 game. So I kinda started rushing a bit. But, she obviously played way better towards the end. So I'm just happy to have the win", she said.
ADVERTISEMENT
Article continues below this ad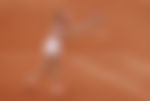 The drop shot is one of Kenin's favorites, and she was seen hitting them mercilessly in her match against Irina. She was enjoying herself in the court and therefore was executing the drop-shots as they are effective on this surface.
"Yeah, I love doing drop shot that's what I do. But like I said on the surface you obviously should do drop shots cause it's really effective. So far it has been working really good for me and towards the end, I just started to drop-shotting cause I wanted to drop-shot for fun."
Sofia Kenin is happy with her performance in 2020
Sofia Kenin is really content with her performance. She kept her fitness in check during the quarantine phase and her performance bears the evidence of her dominance. Displaying some good rounds of tennis, she is quite happy.
ADVERTISEMENT
Article continues below this ad
"Just the confidence. Honestly, I feel like I played some really good tennis. I started off the year really well the best day, the best moments of my life. After that, you know the whole quarantine happened which was really devastating. But I'm happy with the way I came back. Had a lot of fitness training off time and playing some really good tennis with a good result in New York and here so I'm happy."
Another Grand Slam?
Kenin won her inaugural Grand Slam in Melbourne this year. Defeating Garbine Muguruza, she clinched the Australian Open in a three-set match. Although she faltered in the US Open 2020, she's looking strong, and she's riding on the waves of success. She'll love to go all the way and clinch her second Grand Slam, however, it won't be easy.
ADVERTISEMENT
Article continues below this ad