Dhoni- Saving the best for the last
Published 09/10/2014, 12:15 PM EDT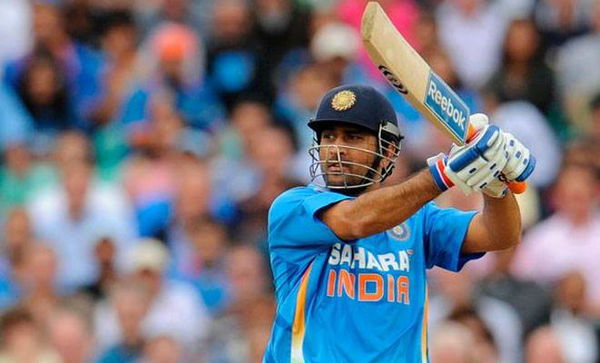 ---
---
"Dhoni finishes off in style"- These were the words of commentator Ravi Shastri when Dhoni hit Kulasekara for a massive six to win the 2011 ICC Cricket World Cup. That was indeed a great finish to an exciting match. Dhoni has made himself a reputation of being a batsman that doesn't panic under pressure and wins the game for India with some mighty hits at the end. He has done it not once but many times and India have won many games riding on the mighty sixes that came from the bat of Dhoni.
ADVERTISEMENT
Article continues below this ad
Considering the 50-50 situation it seems pretty unlikely that India will lose a match while Dhoni stays till the end. On 12 February 2012, Dhoni made an unbeaten 44 to guide India to their first win over Australia at Adelaide. In the final over, he hit a monstrous six which travelled 112 metres off the bowling of Clint McKay. In that match, Dhoni stayed till the end and handled the situation beautifully. He started slow, but as he changed gear, he changed the game. That is something special which no other batsman in the world has. Dhoni trusts himself and he knows it's a matter of 2-3 balls to get the things going.
Talking about his cool character, it may also cause trouble sometimes. As the asking rate goes up and the others player start feeling the pressure. In the last match against England, India lost by three runs and Dhoni himself mentioned that he actually missed two balls which could have been some mighty hits. That happens sometimes, but seeing his average while batting at No.6, everybody expects him to win the game for India. He is currently one of the greatest finishers in World Cricket but his mind set of taking the game into the last over may cause India to suffer. Nobody questions his credibility as we all know what sort of player he is, but when it comes to taking risks, Dhoni should reconsider the situation and try to finish the game without leaving too much for the last over.
ADVERTISEMENT
Article continues below this ad
Will his last over tactics prove useful in 2015 World Cup?…only Time will tell.