MS Dhoni caught on the Stump Mic!
Published 07/07/2015, 7:01 AM EDT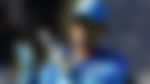 ---
---
On the occasion of MS Dhoni's 34th Birthday, we bring to you some of his best comments that have been captured on the Stump Mic, which highlight his sense of humour, his innate understanding and reading of the game as well as his style of leadership. Take a look!
ADVERTISEMENT
Article continues below this ad
1. The 'Taarak Mehta' ball!
During the last day of the third India-Australia match in the most recent series, as Ravindra Jadeja came in to bowl, MS Dhoni was caught on the stump microphone saying to him, "Taarak Mehta waali ball daal".
ADVERTISEMENT
Article continues below this ad
'Taarak Mehta ka Ooltah Chashmah' is a popular Indian comedy TV show, and the word 'Ooltah' means upside down or opposite in Hindi. This means that he was referring to the serial and asking Jadeja to bowl a delivery that spins the other way.
Here's an audio clip for the same.
2. Yeh dheere nahi khelta!
This one is from the 2015 World Cup encounter between India and Ireland, which was won by India comfortably with 8 wickets in hand. With the stands mostly empty, Dhoni's remarks were quite audible on the Stump Mic, and this one really shows his insight into the game.
Ed Joyce was on strike and had faced just seven deliveries so far. He had scored a century in Ireland's last game and with the score at 91/1, it was essential to get him out as soon as possible in order to stop Ireland from accelerating.
Suresh Raina was the bowler and fired in a quicker delivery first up, which was fielded by Ajinkya Rahane in the covers. Dhoni then shouted to Rahane, "Halka peeche reh sakta hai Jinx, ye dheere nahi khelta." With these words, he was telling Rahane (Jinx) that Ed Joyce will look to go hard at the ball and won't take a quick single, and so he should stay back while fielding.
Next delivery, Raina bowled it a little slower in the air, and aimed it at the stumps. And then? Joyce tried to cut the ball, missed and saw the ball hit the top of middle stump.
Here's an audio clip for the same, courtesy of Prateek Sinha.
3. "Pujara ko udhar taali bajaane ke liye nahi rakhaa!"
In a Test match between India and New Zealand in 2014, left-arm spinner Ravindra Jadeja was bowling to BJ Watling, who had already crossed the century mark. Dhoni had placed Cheteshwar Pujara at 2nd slip and wanted Jadeja to bowl full length just outside the off stump in order to get the batsman to drive and then hopefully, nick it towards the slips.
However, Jadeja continued to bowl wide outside off at a loose length, which prompted MS to say, "Pujara ko udhar taali bajaane ke liye nahi rakhaa hai!". It means that Jadeja should look where Pujara was standing and bowl accordingly, and that Dhoni had kept Pujara there to catch the ball and not just clap his hands!
https://www.youtube.com/watch?v=7uhlpvNHK88
4. "Agar chauka gaya to mera risk hai, tu bindaas daal!"
India had a torrid tour of Australia in 2014-15, and the Indian bowlers had a real hard time bowling out the Aussie team and especially Steve Smith. It is in such situations that the bowlers need their Captain's support the most, and MSD showed his faith in Ishant Sharma with his words.
Ishant was having serious problems and was pitching the ball short and wide. Dhoni observed this and came up to Ishant and said, "Agar chauka gaya to mera risk hai, tu bindaas daal.Tujhe agar ek fielder aur chahiye to mai bula lunga. Mujhe koi problem nahi hai." This means that he reassured Ishant that he should bowl whatever he feels is best and not worry about conceding runs. He says that if the ball goes to the boundary, it is his – the captain's responsibility and if he needs an extra fielder, he will provide him with that too!
Just what you need from your Captain! Ishant bowled a blinder of a delivery on the very next ball. Even though he didn't pick up a wicket, it shows how words of reassurance from a captain can do wonders for his bowlers.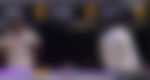 5. "Ghanti ko leke jayenge!"
This gem is from England's tour of India in 2012-13, on the last day of the 4th test, with India needing to take quick wickets in order to force a result and try to equalize the series, which they were losing 2-1. However, Ian Bell and Jonathan Trott had other ideas as they batted out the last day and secured a draw, which meant that England took the series.
With India desperately looking to dismiss the English batsmen, Ian Bell was proving to be a tough nut to crack. The Indian bowlers now looked tired and the fielders bogged down. This is when Dhoni decided to make a quirky remark in order to uplift his side, as he said, "Ghanti ko leke jayenge!", which means that we will take Bell's wicket before the interval, with 'ghanti', which means bell in Hindi, being a naughty pun on the veteran English batsman's name!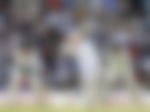 ADVERTISEMENT
Article continues below this ad
ADVERTISEMENT
Article continues below this ad