The Rising Pune Supergiant players had a gala time at a recent commercial shoot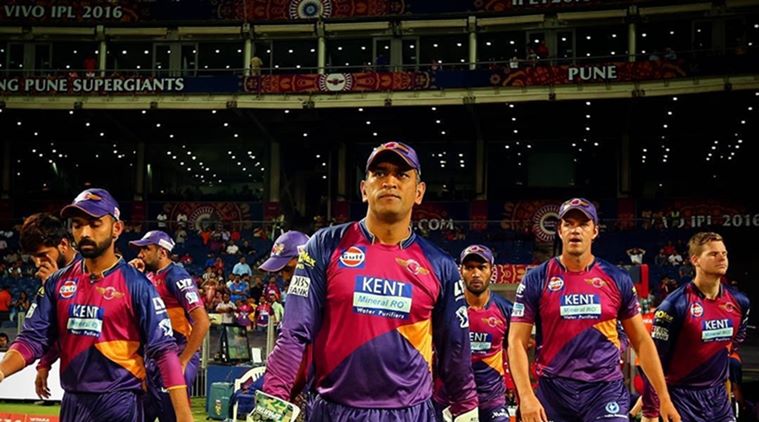 Recently players from the Rising Pune Supergiant (RPS) MS Dhoni, Ben Stokes and Ajinkya Rahane featured in a promotional video for RPS team sponsor Gulf Oil India, and it seems they had a gala time!
In a video which tested the players on how well they know team mates with a fun trivia, it was the trio's answer on Ashok Dinda's love for Biryani that stole the show and trolled Dinda leaving him a bit embarrassed.
The video was titled ' How well do you know your Super Giants '. The three cricketers were fired with questions about various situations and facts and to answer which they had to pick face cut outs of the team mates whose name they chose as their answer. There were some fun questions about who seems to be the perfect material for a Bollywood Hero and Villain; or who according to them is most popular among the female fans! Their answers are sure to crack you up, here have a look at the full video
Video credits: Gulf Oil India YouTube
The trio seemed to have had a merry time off the field. Here, the three totally hit out centuries in terms of their partnership and bonding with each other.
If their mutual love for trolling pacer Ashok Dinda wasn't enough an entertainment, they shook a leg as well for a promotional even, here have a look at the trio gripping the dance steps with some fun! have a look:
https://www.youtube.com/watch?v=m0ubEBKkSqg
Video credits: OHO PRODUCTIONS YouTube
Well this shoot seems to be hilarious; the RPS team is not only displaying fire works on field but shooting some rockets of entertainment off field as well!