Dhoni Walking Through the Sunset- The Mahi Way
Published 07/07/2017, 2:04 AM EDT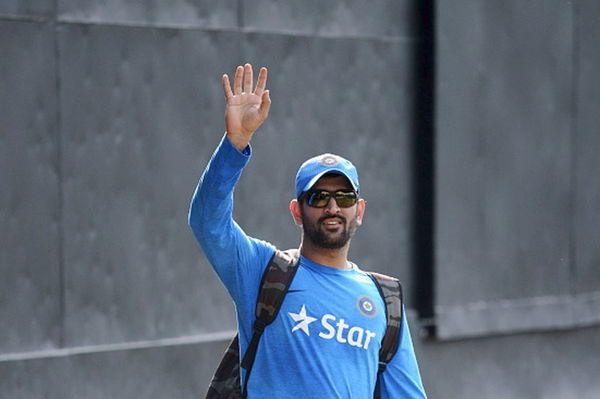 ---
---
Long golden hair, strong bottom hand while smashing the ball, hard hands at the ball while defending, uncharacteristic wicket-keeping and what not. Unconventional is the word which would best fit Mahendra Singh Dhoni, the most successful Indian captain in the history of cricket.
ADVERTISEMENT
Article continues below this ad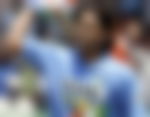 While statisticians and cricket pundits argue that Dhoni's achievements could be measured by the number of trophies he has won and the number of youngsters who established themselves under him, and rightly so, I believe his contribution to Indian Cricket goes much beyond that.
ADVERTISEMENT
Article continues below this ad
For the 90s Indian kids, Sourav Ganguly was a Rockstar of Indian Cricket because he could instil the feeling of giving it back to the opposition, both in terms of performance as well as aggression on the field and off it. A lot of focus was on having the intent to compete to the best of teams' abilities and not to bow down in front of the opposition mentally.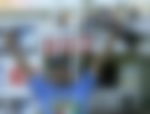 Far too many Indian teams were guilty of losing against good teams, not because they lacked the skills, but the temperament. Sometimes it was too defensive and sometimes it was over ambitious.
With Dhoni at the helm of the Indian Cricket Team, the focus was still on performance, but there was no room for any drama, both on and off the field. While Ganguly ignited the fire within the Indian team, Dhoni made sure that the fire inside never led to self-destruction. Something which happened to the immensely talented fast bowler S Sreesanth. While Dhoni made sure that the same doesn't happen to other young cricketers (read Virat Kohli, Rohit Sharma, Shikhar Dhawan, Ravindra Jadeja etc), when it came to Sreesanth, even he couldn't do much with Sreesanth and said, 'The only person who can control Sreesanth is Sreesanth. It is beyond my control and I don't think too much about it'.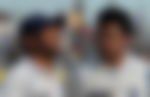 The transformation of Virat Kohli from being a hot-headed batsman to some who is much more calm while captaining the side and speaks with the maturity of a leader, should be credited to Dhoni. He realised that Kohli had the hunger and talent to succeed at the highest level, but needed the temperament to stay a little composed in tense situations to become a world beater. Needless to say, he did a fine job when in that aspect and Virat Kohli's record when it comes to batting second in limited overs is a testimony to the fact.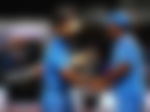 Dhoni's greatest contribution to Indian Cricket would be liberating the cricket team from the word ­'pressure'. He had understood very early in his cricketing journey that you could get the job done, even with limited skills, if you had the mind in the right place. And there could be no great example of this, but his own cricketing journey itself.
The fact that he could rise to the top, from a small city in one of the most under developed states of India, despite not having any ground-breaking talent or skill, but on the sheer determination and hard work, is the reason why his story will remain the most popular and biggest rags to riches story in India for years to come. Even his own biopic doesn't do justice to his story, because the biopic only talks of his journey to the top. While Dhoni will himself tell you, or for that matter anyone who has played any sport at the international level, that staying at the top is far more difficult than reaching there. Yes, there was stroke of luck involved at many instances when he was the Indian captain, but as they say, fortune favours the brave.
In Dhoni's case, it wasn't as much as about being brave, than it was about being instinctive. But being instinctive comes with a price, especially when you're the Indian captain. If the decision fails, there's bound to criticism from all corners of India. But that was the persona of Mahendra Singh Dhoni, he was ready to take whatever criticism came his way, because cricket to him was very simple, it was just a game at the end of the day for him. And that's what allowed him to keep the emotions aside while taking tough and unpopular decisions, something which his predecessors couldn't do well enough.
His constant mention of how the pressure of playing in front of the home crowd in 2011 World Cup was nothing but an added responsibility and his very famous statement 'It's like having 100 kg put over you. After that even if you put a mountain, it will not make a difference' showed how he thought when it came to dealing with pressure. It was business as usual for him, irrespective if it was a World Cup match, a bilateral match or even a warm-up game.
However, in the latter half of his captaincy career, you could see he was making way too many tactical errors than before and his instincts had started to fail him. Maybe it was the exhaustion of leading India in all 3 formats, and that too when the team was going through a transition phase. Senior bowlers were getting injured, the players who were pillars of the batting line up were slowly breaking down with every innings they played, and hence defeats on the tours to England and Australia in 2011 were inevitable.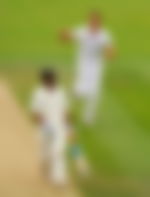 But, the defeats in the subsequent tours to South Africa, New Zealand, England and Australia brought Dhoni's limitations as a test captain to the fore. Matches were slipping away from winning positions and Dhoni didn't seem to have the trust in the young bowling attack to take 20 wickets. Or maybe he just didn't feel he had enough in the tank to nurture a young bowling attack, and that's when he decided to start his walk towards the sunset of his career.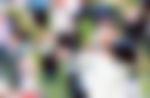 Retirement from test cricket, meant he played less as compared to others and required a lot of fine tuning like one of the old machines when he had to resume international cricket. His big hitting ability is on a downward slope, he finds it very hard to rotate the strike in the middle overs and has had rookie fast bowlers stop him from finishing off matches which he would have done in his sleep. His persistence to play Hardik Pandya ahead of another spinner in World T20 last year or not trusting Ashwin with enough overs in the World T20 and the IPL, were signs of a man so exhausted by leadership that he was making school boy errors at the biggest stage. While Pandya might have bowled the last over in the Bangladesh game, his was economy was always greater than the average economy rate of the match. Read more on the that match here.
The way Dhoni announced stepping down as captain make you wonder if Dhoni realised that he thought he couldn't be objective towards his place in the team. Dhoni understood that his performances were not where he would like them to be, and till the time he was captain, no one was going to drop him. But that's the beauty of uncertainty attached with MS Dhoni, maybe he just had enough of it and wanted someone else to decide how and where he should bat and with it, giving him the freedom to bat freely.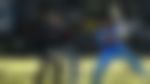 There's one thing though about this decision. The timing couldn't have been better. The stature of Virat Kohli as a leader and world's best batsman in the last 2 years or so has risen faster than stock markets and current crop of cricketers identify with Kohli a lot more than they do with Dhoni. And Kohli looks hungry for runs, wants to lead from the front and enjoys the responsibility of being the captain. So much so that since the time he became the captain of the test side, he has started scoring 'daddy hundreds' in test matches.
On the outside, it might seem that Virat Kohli is in stark contrast with Dhoni and much more like Ganguly as a captain. But, if you look at the situation closely, the maturity with which Kohli speaks now and conducts himself on and off the field, along with the zen like temperament when batting in tough situations is a product of Dhoni's captaincy. The similarity between Virat Kohli and Sourav Ganguly lies in the fact, that both believe, that it's the bowlers which will win you test matches and not the batsmen. Both the men strive on the teams' success overseas and you could see in Virat Kohli's body language and pressers how much emphasis he puts on performances in tough and testing situations. Something which Dhoni had forgotten towards the fag end of his test career.
ADVERTISEMENT
Article continues below this ad
The beauty of Dhoni's captaincy will be that he was most un-Indian captain ever to lead the side and was still the most successful one.
For someone who has never run after any personal glory, Dhoni has earned the right to now play with complete freedom, and the team management would be doing both Dhoni and the team a great benefit by allowing him that.
ADVERTISEMENT
Article continues below this ad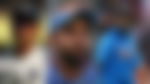 Never bothered about records, unfazed by criticism, media's best friend, treated cricket just like a game, always calm despite the match situation and no drama whatsoever. Just plain simple words which had impact. This is how the World will remember MS Dhoni when he retires. Though cricket fans will hope that there are no such surprises from Dhoni soon.