'Dhoni will be back!'
Published 04/21/2017, 12:52 PM EDT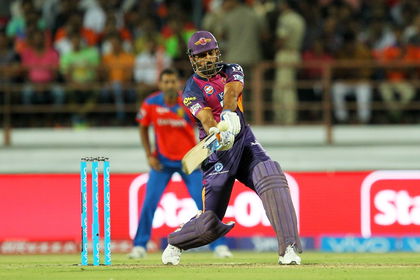 ---
---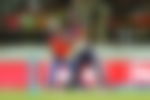 One of India's finest cricketers and one of the most successful captains of the cricketing world, Mahendra Singh Dhoni, a name that had almost become synonymous with Captain Cricket, has been under fire for quite sometime and his lacklustre performances in the on going season of the IPL have invited criticism from all the corners.
ADVERTISEMENT
Article continues below this ad
Dhoni has always been a leader we've looked upon. With him passing on the reigns of responsibility to Virat Kohli in January this year, it marked an end of his glorious run as a captain, it was an end of an era. However fans were still hoping to see Dhoni act as a ring master on the field in the IPL to come and if his exploits with the Jharkhand Ranji Trophy team were anything to go by he still had a lot to offer as a captain. But everyone was in for a shocker when the captaincy of the Rising Pune Supergiant was snatched away from the able hands of MS Dhoni and passed onto Steven Smith, the Australian Captain. The move did attract a lot of criticism towards the owners of RPS.
ADVERTISEMENT
Article continues below this ad
Come April, five matches into the IPL and Dhoni has scored a meager 61 runs, and if reports are to be believed along with some harsh tweets, the former Indian captain doesn't seem to be on very good terms with the owners of his IPL franchise. In the middle of this slump many have come out in the support of the under fire legend, including the likes of Virender Sehwag and the legendary Shane Warne, the latest to Join the list is Suresh Raina, Dhoni's trusted lieutenant from his Chennai Superkings days.
In a tee-a-tee with PTI Raina had the following Views,
On Dhoni's outster as a Captain:
I was disappointed. He (Dhoni) has done so well for the country as well as for the IPL teams. He should be respected every time. It's about not me saying, it's the world saying
On the respect MSD deserves:
Having shared the dressing room with him (for India and CSK), you know what goes through when one faces hardships. He (Dhoni) should be respected as a player. In any profession, be it as a player or a journalist, you need to be respected. Even a player, however short his career span may be, wants to earn respect
If all the negativity has affected his performances so far…
ADVERTISEMENT
Article continues below this ad
I don't think. He's back among runs. Hope he will do well better after two-three matches. We have only played five matches. After sometime the picture will be clear. He should bat up the order and bat long. He's a world class finisher.
On his days at the Chennai Superkings Under the leadership of MS Dhoni:
The time I spent with Chennai Super Kings will always remain special. We have won so many trophies, be it IPL or Champions League T20. When I was very young, it gave me a great learning opportunity by being among all the legends
ADVERTISEMENT
Article continues below this ad
Well Raina, we all agree with you. Irrespective of what his form may be we all trust the Helicopter man to rise sooner and higher!