Did Ferrari issue wrong team orders to Charles Leclerc giving Vettel an advantage?
Published 04/14/2019, 6:04 AM EDT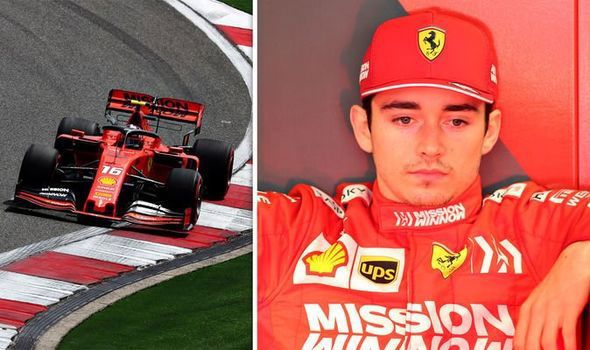 ---
---
Three things cannot be used in isolation with Ferrari; first, team orders, second, team orders and third, team orders.
ADVERTISEMENT
Article continues below this ad
Right?
On a serious note, the 2019 Chinese GP, it could be said, would be remembered for the following three seasons:
ADVERTISEMENT
Article continues below this ad
A) Lewis Hamilton winning the 1000th F1 race.
B) Ferrari yet again failing to place their feet on the top of the podium
c) The Scuderia stable running what are perhaps still debatable tactics; something which led to a huge hue and cry between the team and Leclerc, the latter perhaps feeling sad for himself even as there wasn't much of a fault of the Monegasque driver there.
There was great straight-line speed for Ferrari all weekend with Mercedes perhaps fearing an element of the Prancing Horse they thought to equalize using superior corner speed. But in the end, nothing of that sort was needed.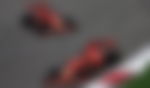 As Hamilton and Bottas locked out the front row in the end, Charles Leclerc, who began his China challenge from fourth on the grid, battled his way until the end to emerge with a P5.
And that was that.
But the above told, it ought to be said, then there's hardly a surprise that a lot many are feeling for Charles Leclerc, the sentimental favorite (hero) at the 2019 Bahrain Grand Prix.
What's interesting is that where the current media bytes stand then it's believed that Mattia Binotto, the team principal for the Scuderia has sympathized with Charles Leclerc.
Remember, it was during Lap 13 of the 56-lap contest at Shanghai that Leclerc was told to let Vettel through.
So what's the whole news about?
Vettel, who failed to hold on to his third, perhaps in an overly attacking bid at the Mercedes duo (Bottas on P2, Lewis on pole at the start), was allowed to keep his third place even as Leclerc had passed the German on the opening lap.
ADVERTISEMENT
Article continues below this ad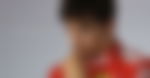 That said, what followed would be an unhappy Leclerc trying to reason and understand as to why was he told to let Vettel pass. Of course, what doesn't help in the end is to note that in a contest where Hamilton, the eventual race winner, had shared that Ferrari's race pace may just hold the key had little impact from Vettel who failed to play a part in the battle right at the front.
Binotto, the team principal can understand Leclerc's frustration and is known to have shared the following:
ADVERTISEMENT
Article continues below this ad
"I think if Charles is upset then he is right to be upset." The bespectacled avuncular personality would go on to further add, "we should accept it. It's a shame for him and next time, it will be to his advantage."