"Did Not Grow Up in the Mountains": Roger Federer Reveals to Have Opposite Childhood to Novak Djokovic
Published 07/07/2021, 10:14 AM EDT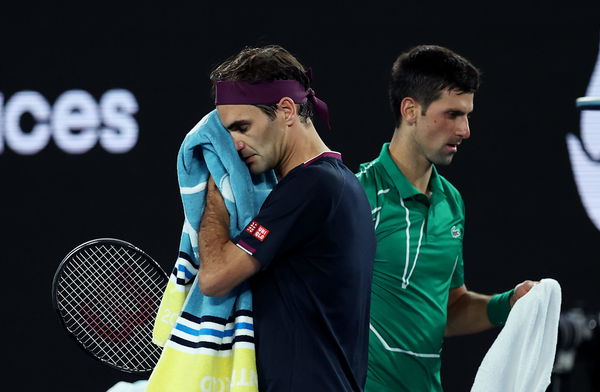 ---
---
World No.1 Novak Djokovic revealed his childhood hardships on the Serbian mountains that have shaped his tennis career. Losing is never an option for him and that is clearly visible at Wimbledon Championships 2021. And Roger Federer also lived near the Swiss Alps, and he narrated his childhood memories from there.
ADVERTISEMENT
Article continues below this ad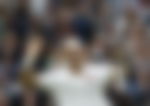 Federer had an opposite childhood experience to Djokovic. The Swiss master remembers the good times with his family. His childhood was dominated by hikes and vacations. But Federer never really lived on the mountains and mostly grew up in Basel, which is a little farther away from the Alps.
ADVERTISEMENT
Article continues below this ad
"I connected more to my childhood memories going on hikes with my parents. My dad comes from the Rhine valley from the east of Switzerland and for those people to go for hikes was very very normal. It was normal for us I guess go for hikes and do barbecues and do vacation or weekends. In Basel, we have some nice places, but they're not as spectacular as where my dad was from. So I did not grow up in the mountains," Federer said.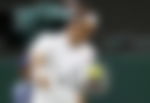 Roger Federer on currently living on the mountains
However, now after his tennis career, Federer now lives in the Alps with his family. And by living there the Federer family is interacting with nature more and Federer is happy about that. Moreover, the only change that Federer had to get accustomed to was driving on snow.
ADVERTISEMENT
Article continues below this ad
"I took them around a lot and they were a little bit older and they can do longer trips and all that and I know they love it you know I think nature is always something that is truly energetic. I would think now I live in the mountains so it's obviously very different. I mean family loves it, we love it up there and I'm happy we chose to have our residence there."
On the tennis court, Federer will compete in his 18th Wimbledon quarterfinals against Hubert Hurkacz. He is already the oldest Wimbledon quarterfinalist in the Open Era and his main rival for the title is again Djokovic, who is on the opposite side of the draw.
ADVERTISEMENT
Article continues below this ad