Did Phil Mickelson Qualify for the 2021 TOUR Championship?
Published 08/30/2021, 7:22 AM EDT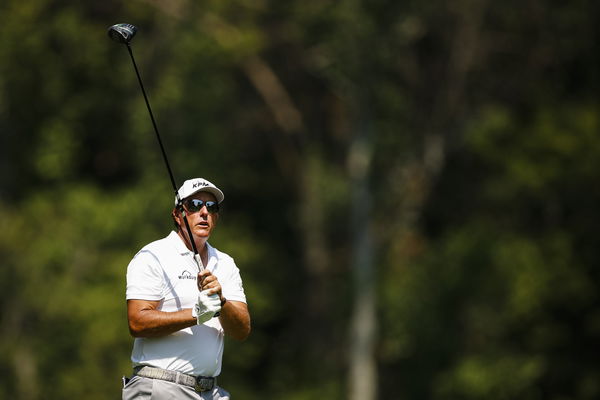 ---
---
The BMW Championship is done and dusted. The FedExCup playoffs are moving into the final leg, which is also known as the Tour Championship. The winner of this glorious event will be crowned the FedExCup Champion for 2021. All of this is indeed attractive, but is 51-year-old Phil Mickelson playing the Tour Championship this year? 
ADVERTISEMENT
Article continues below this ad
Mickelson is a veteran on the tour and he's played in plenty of season-ending tournaments in the past. The 51-year-old also won the PGA Championship in 2021 to boost his chances of making it to the Tour Championship. But was he successful in his quest? 
Has Phil Mickelson done enough to qualify for the Tour Championship 2021? 
ADVERTISEMENT
Article continues below this ad
Unfortunately, no. Phil Mickelson received a major boost with the PGA Championship victory, but that's been the only highlight of his season this year. He's hardly performed in the other events, considering the standard he's set for himself over the years.
Phil Mickelson is currently 70th on the FedExCup standings. However, only the Top 30 from the list qualify for the ultimate event of the season – the Tour Championship. So, Mickelson is quite some distance away from where he needs to be on the ranking chart.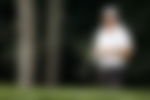 Mickelson had one last shot at reaching the Top 30 last week. He was on the field at the BMW Championship 2021 but only managed a T66 finish. That's effectively a last-place finish as only 70 players took part in the event. 
Mickelson scored one-under-par thru four rounds at the BMW Championship 2021. On the other hand, the champion's score was -27. So Mickelson was nowhere near contention at the Caves Valley Golf Club. His T66 finish did not help him gain any spots on the FedExCup table. 
So, as it stands, Phil Mickelson won't be playing the Tour Championship 2021. In other terms, he did not qualify. 
Has Mickelson won the FedExCup? 
ADVERTISEMENT
Article continues below this ad
Phil Mickelson is one of the most decorated golfers in the world. His name is relevant all around the world when it comes to sport. The 51-year-old is the winner of six major championships, but he has never been able to lift the FedExCup in his illustrious career. 
Phil has never been lucky at the FedExCup. He did not qualify for the Tour Championship this year, and that only adds to the streak as Mickelson did not make the cut in 2020 or 2019 as well.  
He finished last at 30th when he played the Tour Championship in 2018. Mickelson has won the Tour Championship twice in his career but has unfortunately been unable to get his hands on the FedExCup trophy. 
ADVERTISEMENT
Article continues below this ad