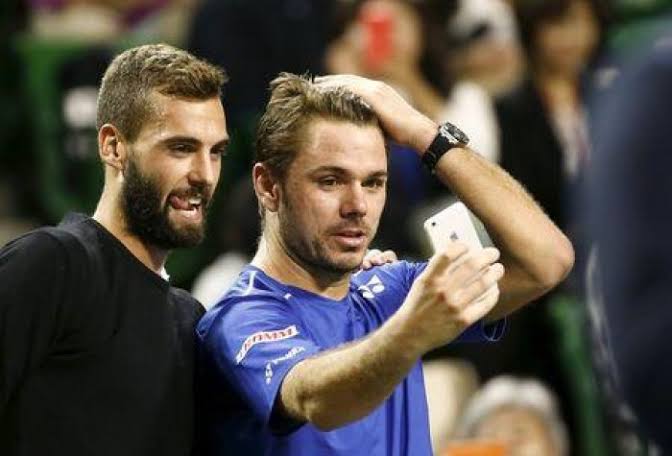 The top tennis stars are keeping themselves safe while staying at home due to the coronavirus pandemic. Moreover, they are also quite active on social media, giving their fans some moments of entertainment. Former World No.3 Stan Wawrinka has also been comparatively active on the social media platform.
Wawrinka is known for his witty sense of humour and the Swiss star is demonstrating his funny side on social networking sites. He is trying every possible course to stay engaged during the time of self-isolation. In the past few days, Wawrinka went live on Instagram multiple times. Stan had some funny conversations with his friend Benoit Paire in these live sessions.
Stan Wawrinka and Benoit Paire made fun of Stefanos Tsitsipas
In their first Instagram live session on Monday, Wawrinka and Paire pulled Tsitsipas' leg when he asked them to teach him the French language. It seems like the two have decided to go behind Tsitsipas as they once again made fun of the Greek star in their latest conversation.
Recently, Stefanos Tsitsipas uploaded a 31-minute stream of consciousness vlog on his YouTube channel. The 21-year-old streamed the video without his family but with a bottle of Corona at the table.
Wearing a yellow jacket, Tsitsipas also admitted of "losing his mind" in the bizarre video. Consequently, Wawrinka raised the topic of his video during his conversation with Paire before the two poked fun at him.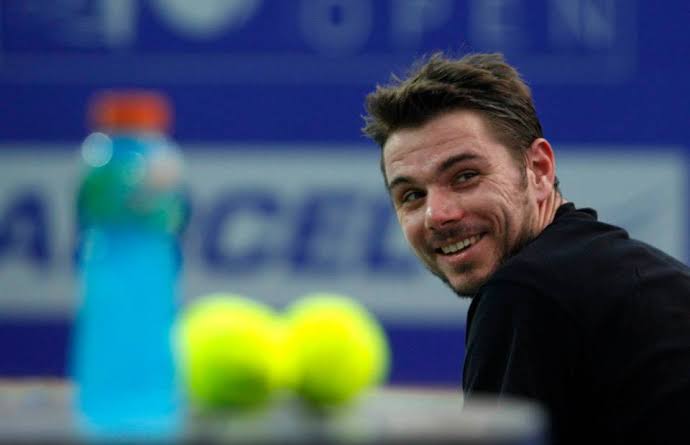 "Did you see Tsitsipas' video, in his yellow jacket? He has decided to quarantine himself away from his family," Stan said.
Earlier, Tsitsipas had hurt his father as he accidentally whacked his dad with his racquet during the 2020 ATP Cup. Paire recalled that incident while passing a witty comment on the next-gen star.
"That's good, considering he tends to hit them with his racket,"  the Frenchman replied.
'Stefanos vs. the French' story will never be not WEIRD https://t.co/dPFlvSMpIl pic.twitter.com/RIEIniDthx

— Oleg S. (@AnnaK_4ever) March 27, 2020
Also Read: Stefanos Tsitsipas Admits to "Losing His Mind" in Strange Isolation Vlog
Wawrinka and Paire are known to be good friends on the tour as well and are staying connected even during the tennis shutdown. We hope the two keep on entertaining us during the self-quarantine. On the other hand, Tsitsipas will certainly not take these jokes seriously and will try to make a comeback against the Wawrinka-Paire duo.
Varun Khanna
MBA tech grad.| Sports enthusiast| Writer by passion