Marton Fucsovics Creates History Upsetting Diego Schwartzman at Wimbledon Championships 2021
Published 07/02/2021, 2:51 PM EDT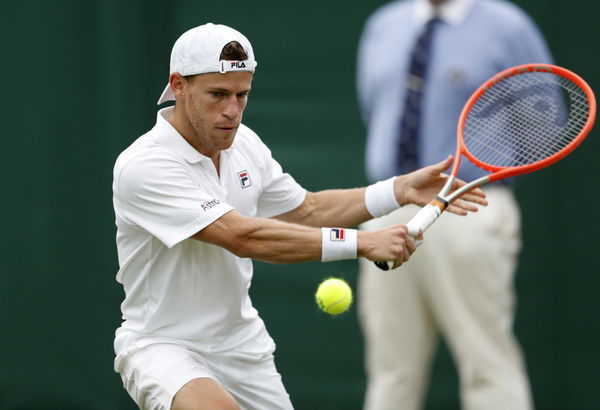 Hungarian tennis star Marton Fucsovics crossed a major milestone in his career, reaching the last-16 of Wimbledon Championships for the first time after scalping Argentine Diego Schwartzman in the third round on Friday.
ADVERTISEMENT
Article continues below this ad
Currently ranked 48th in singles, Fucsovics prevailed in four sets against Schwartzman to reach the fourth round.
Coming into All England unseeded, the 29-year-old is the first from his country since 1980 to make the pre-quarter-finals at Wimbledon.
ADVERTISEMENT
Article continues below this ad
Marton Fucsovics beat Diego Schwartzman in four sets
In what has easily been the Hungarian's best run in a Grand Slam tournament, he took out Miami runner-up Jannik Sinner in four sets in the first round and progressed to the third round by way of a walkover from Czech opponent Jiri Vesely.
He came into the lawns this year with a 1-2 career record at Wimbledon.
Just to illustrate the extent of his achievement, he is only the third Hungarian in the Open Era after Szabolcs Baranyi in 1973 and Balazs Taroczy in 1980 to make it to the second week at Wimbledon.
While against Sinner, he had recovered from a loss in the opening set to eventually put it past the 19-year-old Italian in four, Fucsovics stormed back from a mid-match slump against Schwartzman to reach the last-16.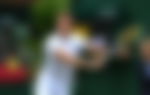 However, he was easily the better player in the third-round fixture as, barring the third that Schwartzman won in a tiebreak, the Argentine didn't have a shout in the match.
Fucsovics will play Andrey Rublev for a place in the QF
The Hungarian will play Russian Andrey Rublev for a place in the quarter-finals.
However, he will be the underdog going into the fourth-round tie as the Russian has already beaten him four times, including the finals of Rotterdam, this year.
Playing two tune-up events on grass ahead of Wimbledon, the Hungarian lost his tournament opener at Stuttgart to Frenchman Ugo Humbert but seemed to have found better rhythm at Eastbourne International where he finished in the last-16.
He took one of his career's biggest scalps in the form of three-time Grand Slam champion Stan Wawrinka at this Australian Open but his campaign ended with a defeat in the third round against Canadian Milos Raonic.
ADVERTISEMENT
Article continues below this ad
Watch This Link: Novak Djokovic, Dominic Thiem, Stan Wawrinka and Others Who Have Beaten Rafael Nadal at Italian Open
Fucsovics opened his Roland-Garros with a straight-set win over veteran Frenchman Gilles Simon but bowed out in the second round after losing to 2019 Monte-Carlo champion Fabio Fognini.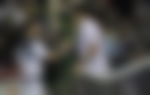 ADVERTISEMENT
Article continues below this ad
The Hungarian has already made history at Wimbledon but has a chance to prolong his incredible run by getting one back on Rublev.