Diego Schwartzman Hits Out at ATP After BNP Paribas Open 2020 Cancelation
Published 03/09/2020, 6:39 AM EDT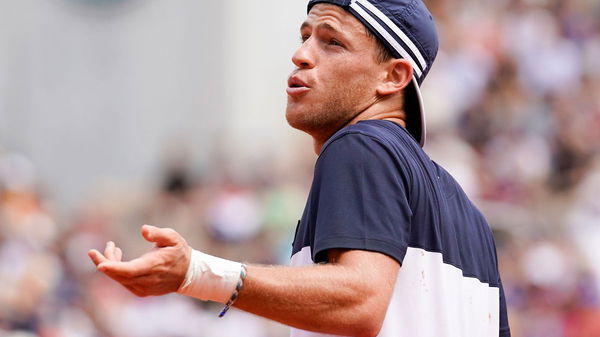 ---
---
The ATP shocked the tennis community today after confirming the cancelation of the BNP Paribas Open 2020. It would have started today, but coronavirus fears have forced the organizers to shut it down. Diego Schwartzman has concerns over the channels of communication between the players and the organizers.
ADVERTISEMENT
Article continues below this ad
The world is in turmoil over the spread of coronavirus. Public events, which include sporting events, are taking a hit because of the disease. It is better to avoid crowded places in times like these to contain the spread.
Earlier, the organizers of Indian Wells had announced a reimbursement to anyone who wished to skip the event. But now, the widespread virus has brought the event to a halt altogether.
ADVERTISEMENT
Article continues below this ad
Diego Schwartzman wants better communication
The organizers certainly waited until the last minute to take the decision. While it shocked the fans, it was a bit of a surprise for many of the players as well. Diego Schwartzman looks to be among them, but his main issue was the communication between the players and the ATP Tour officials.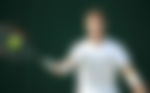 The Argentine took to social media to express his view on the matter.
ADVERTISEMENT
Article continues below this ad
"It would be nice if ATP Tour communicates a bit better to the players about a suspension of such a tournament when we are all here. Finding out bout it on social networks or WhatsApp is quite loose."
He was not miffed about the cancelation of the event, but just the way it was communicated.
"The situation is completely understandable. The way to report it leaves much to be desired. There should be more information for upcoming tournaments that are also in affected cities and countries."
ADVERTISEMENT
Article continues below this ad
What Diego says makes a lot of sense. In order to maintain the calm and not get everybody into a frenzy, it is best to relay everything clearly to the players and fans alike.
Indian Wells Masters is often dubbed as the 'fifth Grand Slam' in the tennis community due to its magnitude. It houses the largest crowd in events outside the Majors. Ironically, the very reason that makes Indian Wells so huge in tennis also makes it the biggest health hazard in the current situation.