Diego Schwartzman Makes an Impossible Wish about Roger Federer's Retirement
Published 01/03/2021, 12:49 AM EST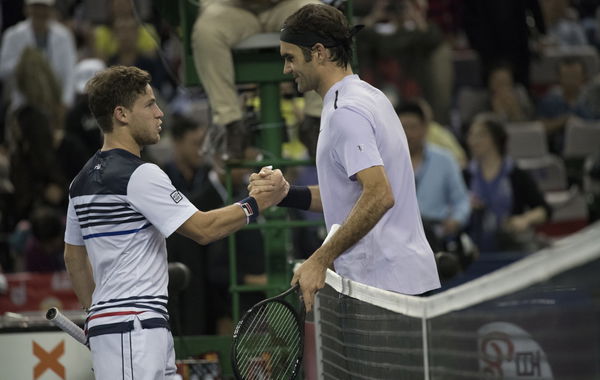 The Argentine Diego Schwartzman had his most successful tennis year in 2020. Moving forward, he expressed his desire to beat Roger Federer and wishes that the Swiss maestro never retires.
Diego did not win any title last year; however, he finished as runner-up in 3 ATP tournaments including Rome Masters. This helped him enter the Top 10 rankings for the very first time. As World No. 8, the 28-year-old also got himself qualified for the ATP Finals in London.
His biggest win came against World No. 2 Rafael Nadal in the semifinals of the 2020 Italian Open. Rafa was the defending champion of the tournament, but he lost to Diego in straight sets. In the finals, the Argentine failed against World No. 1 Novak Djokovic.
ADVERTISEMENT
Article continues below this ad
At the 2020 French Open, the Argentine also failed World No. 3 Dominic Thiem in their quarterfinals match. Now, he has the confidence to challenge and defeat his idol Federer before the latter hangs his racket.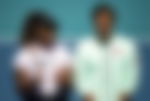 Schwartzman wants a win against Roger Federer in his career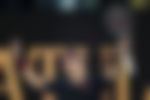 The 20-time Grand Slam winner has withdrawn from the Australian Open 2021. Therefore, the dream match for Diego has been delayed just as the tournaments did this and last year.
When the Argentine was asked to select his next opponent after Nadal and Thiem, he thought for a while. Post that, with total admiration, he responded to the question.
"Federer, who grows more every year and I would not like him to retire – I hope he never does – and not have been able to win. At least I'd love to take that one with me. And with respect to another, something specific … Nothing," Schwartzman said. (All quotes are translated via Google Translate)
Diego and Federer have faced each other four times with the World No. 5 winning all the encounters. Their last encounter came back in Shanghai Masters in 2017; Federer overcame him in two straight sets.
When can Diego meet Federer again?
ADVERTISEMENT
Article continues below this ad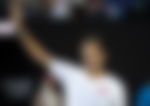 The Argentine will continue his great form from last year and participate in all the important tournaments. On the other side, Federer will look forward to competing for the entire 2021 after his return.
Federer and Schwartzman might lock horns at the big stage of a competition in 2021. If that happens, the Argentine will look to get off the mark against the tennis champion.
ADVERTISEMENT
Article continues below this ad
For now, it is time for him to focus only on the upcoming Slam – the Australian Open. Hopefully, he will get past the quarterfinal stage this year around.