"Disappointed and Saddened": Tournament Director on Player Pullouts From Rolex Paris Masters
Published 11/02/2020, 2:06 AM EST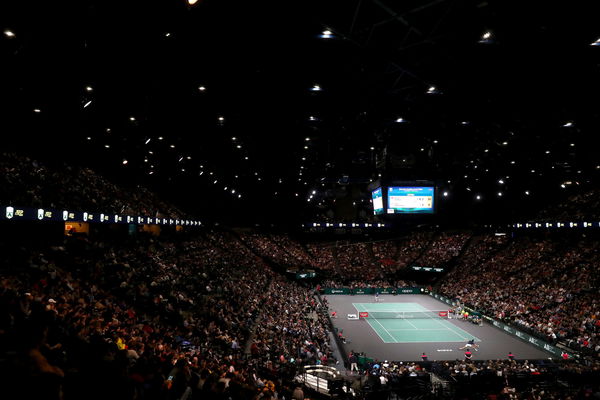 French tennis legend Guy Forget has voiced his disappointment over several top players pulling out of the Rolex Paris Masters this year. 
ADVERTISEMENT
Article continues below this ad
The director of the tournament, which is also known as the Parisian Masters 1000, Forget said, "Behind closed doors, we're certainly a little disappointed, but the tournament will take place, that's the positive point."
While the country is under a fresh lockdown in the wake of a resurgence in Covid cases, Forget said he was happy the tournament was being held as scheduled.
ADVERTISEMENT
Article continues below this ad
Paris Masters: Forget unhappy with several top players missing out
Speaking to media persons a day before the tournament, Forget said he was satisfied that all health measures are in place to host a hitch-free and safe Rolex Paris Masters this year.
However, while not taking names, he did vent his misgivings over the withdrawal of several top names from the Masters this year. "I'm a little disappointed and saddened that some could have come and given themselves a chance to perform here.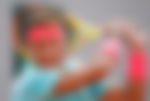 "There are 1,000 points for the winner…This is one of the nine biggest tournaments in the world after the Grand Slams. So why deprive themselves when for some, they went several months without hitting the ball," Forget said.
Rolex Paris Masters: Is Covid to blame for pullouts?
While the reason for the pullouts isn't known, there are speculations that the surging Covid numbers in France could have something to do with it.
"When a career ends, for physical reasons, for ranking reasons, a lot of players say to themselves: 'Ah, it was still great, I had this opportunity to play, to earn a good living, to win ATP points, to give emotions to an audience…," Forget said.
"For those few rare individuals, I find it a bit of a shame. But the others say thank you and that's good," said the helmer of Rolex Paris Masters. 
While Forget, who is also the tournament director at Roland Garros, didn't hide his disappointment over the pullouts, he did give a point to ponder for those missing in action. 
Paris Masters: Gael Monfils, Benoit Paire missing out on ranking points
ADVERTISEMENT
Article continues below this ad
Eleventh-ranked Frenchman Gael Monfils hasn't won a match since returning to the ATP circuit. After pulling out mid-match during the first round encounter with Spaniard Pablo Carreno Busta at the Erste Bank Open in Vienna, Monfils ruled out featuring in the remaining ATP events this year. 
The Paris Masters could have presented him with an opportunity to pick up some valuable ranking points at home in the tail-end of the ATP calendar.
Another Frenchman, Benoit Paire, brought the curtains down on his 2020 ATP season after failing to bag an entry to an event in Nur Sultan, Kazakhstan. He cited his inability to motivate himself when playing to empty stands.
ADVERTISEMENT
Article continues below this ad
After the resumption of tennis post lockdown, he entered the fray for the French Open but failed to progress beyond the first round.