"Disgraceful'- Indian Cricket Legend Virender Sehwag Hits Back After Controversial Wrestling Semi-Finals at Tokyo Olympics 2020
Published 08/05/2021, 2:48 PM EDT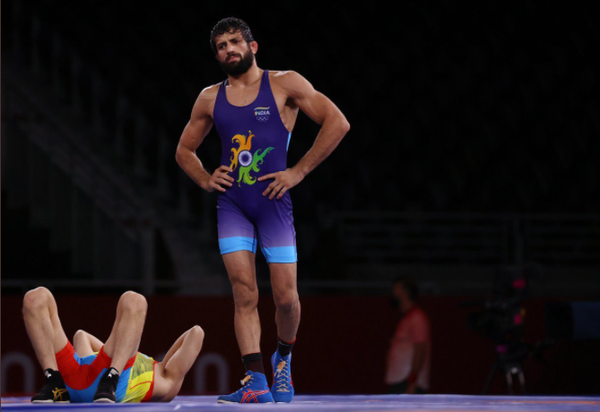 ---
---
On Wednesday, Indian wrestler Ravi Dahiya shocked the world by defeating Nurislam Sanayev of Kazakhstan. He made an incredible comeback to guarantee Team India's fourth Olympic medal at the Tokyo Olympics 2020.
ADVERTISEMENT
Article continues below this ad
After losing the game, Nurislam Sanayev received a lot of backlash for his actions inside the ring when he got pinned by Dahiya. Former cricketer Virender Sehwag had a few words for the Kazakh wrestler after the match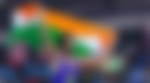 ADVERTISEMENT
Article continues below this ad
Virender Sehwag hits back at Nurislam Sanayev
It disgusted cricketing legend Virender Sehwag to see the unsportsmanlike conduct displayed by Nurislam Sanayev. He was not shy in voicing his opinion and hitting out at the Kazakh wrestler on Twitter.
He also congratulated Ravi Kumar Dahiya for his outstanding performance on the same Tweet. "Well done Ravi, you have made us proud," Sehwag said.
Virender Sehwag Isn't new to trash talk. The Indian was one of the best trash talkers during his playing days. Most of the time, however, it was his bat that would do the talking for him. He Isn't someone that would shy away from a verbal altercation.
This kind of behavior is not unusual In wrestling. Many wrestlers have bitten their opponents on their ears and drawn their opponent's blood in some other way, like scratching. Former Olympic medallist Sushil Kumar himself once bit his opponent's ear when he was losing the match.
Although the move didn't hinder the Indian wrestler's performance, it presented a distasteful image of the Kazakh wrestler. Nurislam was leading the bout on the scorecards when his opponent pinned him.
ADVERTISEMENT
Article continues below this ad
At one point, the Kazakh wrestler was up 9-2 in the match, when Ravi Kumar Dahiya turned things around. Towards the end of the match, Dahiya put his opponent in a headlock and pinned him. This resulted in him winning the match in a thrilling comeback.
ADVERTISEMENT
Article continues below this ad
He secured another medal for India, doubling their tally from the last Olympic games from 2 in 2016 to 4 in 2021. There are more events to go for the Indians and more medal contenders. In wrestling, India's Bajrang Punia is a favorite to win a medal in his weight class of 65 kg.