Disguised Toast Admits Facebook Changed Him; Won't be Streaming on Twitch
Published 02/14/2021, 10:16 AM EST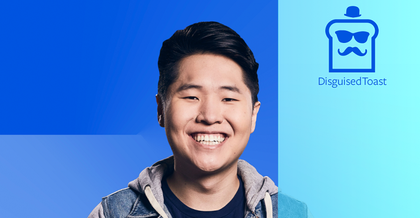 ---
---
YouTube and Twitch are the most popular streaming platforms for content creators. They have been growing at a swift pace in the past few years. Although Facebook Gaming has recently come up as a competitor for existing streaming platforms, it hasn't become a mainstream platform yet. However, with big names such as Disguised Toast siding with the platform, things could change soon.
ADVERTISEMENT
Article continues below this ad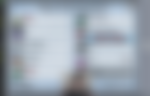 Toast is one of the biggest streamers on Facebook. On multiple occasions, he has hailed the platform to be better than others. In a recent conversation with Miyoung, he compared Facebook and Twitch as streaming platforms. When Miyoung asked him whether Facebook has changed him, he replied, "for the better, by padding my pockets."
ADVERTISEMENT
Article continues below this ad
Disguised Toast feels he has more freedom on Facebook
While comparing the two platforms, Toast spoke about how strict the DMCA regime is on Twitch. He mockingly said he has "unlimited freedom to do whatever he wants." He went on to mock other streamers on Twitch and how they had to scrounge for viewers on the platform.
"Played 5 seconds of Taylor Swift on Twitch. Oh no! Your account is going to be banned."
Miyoung could not come up with a response to such an accurate description of how Twitch has become. She ended up admitting how real the whole imitation by Disguised Toast was.
ALSO READ: Disguised Toast Ends Yvonnie's Rap Career
ADVERTISEMENT
Article continues below this ad
Twitch vs. Facebook: Final verdict?
The way Disguised Toast puts it, Facebook Gaming certainly sounds like a sweeter deal. However, a lot of new and upcoming streamers rely on viewers and donations. In terms of these, Facebook falls much shorter compared to Twitch, or even YouTube.
If a streamer lands a partnership with Facebook, they definitely end up getting a lot of money. However, the road to that is long and complicated. Usually, the successful streamers of Facebook Gaming are those who previously streamed on either of the two platforms.
ADVERTISEMENT
Article continues below this ad
In the end, it often comes to personal choices and comfort. Sometimes streamers manage to make a better fanbase on a less popular platform. For now, it is almost sure that Disguised Toast will be sticking to Facebook.