Disguised Toast Explains How Among Us is the Reason Why It Took OfflineTV a Whole Year to Make the Valorant Tournament Happen
Published 04/18/2021, 11:24 AM EDT
---
---
Content creation group OfflineTV is on day 2 of its ongoing Valorant charity invitational. After a whole day of exciting games, Team Disguised Toast lead the table with 2 wins. On the other hand, Team Michael sits at the bottom after losing both its games. The other three teams, lead by Pokimane, Scarra, and Lilypichu, are tied with a win each.
ADVERTISEMENT
Article continues below this ad
Day one of the OTV Charity Valorant Invitational was an absolute blast. Apart from all the interesting games, OTV members interacted with the fans as the matches streamed live. Moreover, they also engaged in conversation amongst themselves to keep the fans entertained.
One of the conversations that really struck out was between Disguised Toast and Valkyrae. Both of them are playing on the same team and have been absolutely fantastic as teammates. The duo led on both fronts while entertaining fans. Their Valorant skills and chilled-out banter were a wonderful attraction during the stream.
ADVERTISEMENT
Article continues below this ad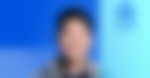 During the game between Team Scarra and Team Poki, Rae asked Toast about the work OTV put in organizing the invitational. She pointed out how she saw the art for the tournament being in the works since July 2020. Therefore, she wondered why it took the group so long to make the event happen finally.
Disguised Toast blames the popularity of Among Us behind the delay
Riot Games officially released Valorant in June 2020, and it blew up as soon as it came out. Naturally, OTV wanted to pounce on the chance to milk this cow and entertain its fans. However, within just a couple of months, another game blew up, and it revolutionized streaming.
ADVERTISEMENT
Article continues below this ad
It was hard to miss the trajectory with which Among Us took over the internet and stayed at the top for a very long time. Even when content creators and streamers tried playing other games, it was hard to dethrone Among Us of its popularity.
Clearly, it wouldn't have been the right move for OfflineTV to host its tournament during this time. This is precisely what Disguised Toast explained to Rae.
"It's cuz Valorant was popping off 10 months ago. And then, during Among Us, it completely died and then after Among Us, people started getting interested again."
ADVERTISEMENT
Article continues below this ad
Regardless, fans would be glad OTV dropped this idea to focus on Among Us back then, since it delivered a bucketload of interesting content as members played the viral game.