Disguised Toast Gets Emotional and Addresses Him Being Canceled; Pokimane, Hafu, Valkyrae and Jacksepticeye React and Rush to Defend Him
Published 05/03/2021, 6:41 AM EDT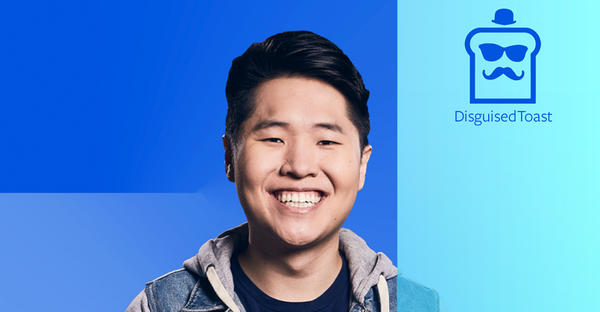 ---
---
The past few days have been no less than a roller coaster ride for Disguised Toast. He quit Among Us after playing it for 8 months straight and is now on the verge of being canceled on Twitter.
ADVERTISEMENT
Article continues below this ad
A person recently emailed Disguised Toast a list of things that they feel were problematic and have been done by the streamer. These 5 incidents majorly included him joking about sensitive topics like pedophilia, sexual assault, and racism, that might have offended certain communities. While the first three incidents included clips and VODs, the last two were based on mere recollections.
In response to the allegations, Disguised Toast released an elongated statement on TwitLonger. He explained his perspective during all the mentioned incidents and clarified the intentions behind his words/actions.
ADVERTISEMENT
Article continues below this ad
Disguised Toast addresses the allegations put on him
Firstly, this person had accused Disguised Toast of deliberately reading a racist joke during a Don't Laugh challenge. According to Toast, he did so only to get a laugh out of the participant, which does not make him racist necessarily.
Furthermore, he talked about his own struggles as an Asian personality. While Disguised Toast clearly mentioned that falling victim to racism doesn't imply he can't be a racist, he also said that reading out a joke (that was blurred and beeped at the time of posting the video) does not make him a racist either.
Next, Wang talked about the allegations related to him promoting pedophilia. Apparently, he had drawn a young girl to denote 'illegal' during a Pictionary game. In his defense, the streamer stated it was pretty obvious that he wanted to cover the message that "pedo=bad". However, his actions were taken out of context and misinterpreted.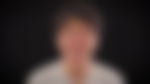 The person who emailed Disguised Toast also recalled a time when he had negatively talked about consent. Unlike other incidents, there was no video proof for this statement. Regardless, Wang admitted he had once said something like "if a girl says no, just keep asking till she gives in".
As per the streamer, this was a satirical representation of 'creepy men'. He did not say this to incentivize someone wrongly and was trying to behave stupidly, intentionally.
Lastly, Disguised Toast addressed an allegation related to him using slurs. He outright rejected this claim, as there was no proof regarding it. The OTV member seemed surprised that so many people assumed that the last two incidents were true only because the first three had VODs attached.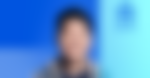 Hafu, Pokimane, Jacksepticeye, Valkyrae, and others defend Toast
The biggest disappointment for Disguised Toast in the entire drama was the inclusion of his friends in it. He is fine with the Twitter audience boycotting/canceling him, but he expects them to leave his friends out of it.
Here's a Reddit post that shows him getting emotional after discovering that his friends, Hafu and Valkyrae, are also getting hate.
Jeremy Wang has a ton of streamer friends that are an integral part of his on-screen and off-screen life. This not only includes OfflineTV members, but other big names like Valkyrae, Jacksepticeye, and Hafu.
Fans around the world highly appreciate this group of friends for their loyalty and support towards each other. Following a similar approach, Hafu, Pokimane, Jacksepticeye, and Valkyrae have rushed to defend Disguised Toast.
Hafu, on Twitter, claimed that people nowadays unnecessarily hate others at times.
people really want something to be upset about these days

— Hafu (@itshafu) May 2, 2021
Valkyrae, in another tweet, expected that the ones hurt by Toast's dark and edgy humor have found closure now. She appreciated her friend for speaking on the matter and termed it to be an eye-opener for her.
I hope those that were hurt found closure through this! I think it's great you addressed it, I personally have always known you had a dark sense of humor sometimes and seeing this/others reactions to this opened my eyes a bit as well. I Appreciate you toast!

— rae ☀️ (@Valkyrae) May 2, 2021
Similarly, Jacksepticeye extended his support for Disguised Toast.
Well said.

— Jacksepticeye (@Jack_Septic_Eye) May 2, 2021
Here are some other tweets by popular creators who have defended Toast.
Toast actually one of the nicest people ever! Never forget those positive and kind DM's you sent me!

You're never getting canceled. YOU'RE A LORD BROTHER

— dk (@dakotaz) May 2, 2021
I actually cringed reading this. The fact you'd have to go to such lengths to explain yourself. Holy shit. People NEED to find better ways to spend their time.

— sonii (@sonii) May 2, 2021
A lot of people forget that we are all human, with different personalities and senses of humor. It's never ok to try to push your boundaries onto other people. I'm glad you addressed it and stood your ground.

— bnans 💛 (@bnans) May 2, 2021
Pokimane, during one of her live streams, also read Toast's statement in front of thousands of viewers. She talked about how the cancel culture usually holds people accountable for their actions from years ago. Pokimane then defended Wang by saying that his words have never crossed the line.
ADVERTISEMENT
Article continues below this ad
CorpseFans covered the reactions of Pokimane, Jacksepticeye, and others in a recent video.
All in all, while Disguised Toast did not apologize to the people who want to cancel him, he took responsibility for his jokes that have hurt/offended certain communities. He has promised to be more careful in the future, but will still make such jokes occasionally.
ADVERTISEMENT
Article continues below this ad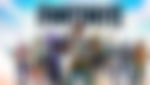 Trending Stories