Disguised Toast Reveals Why Streaming on Facebook is Better Than Twitch
Published 03/18/2021, 7:34 AM EDT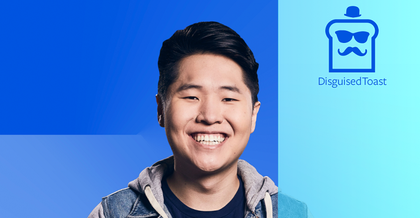 ---
---
Jeremy Wang, better known by his alias Disguised Toast, is one of the fastest growing content creators in the world at the moment. He started out by uploading videos related to the digital card game named Hearthstone on YouTube. Soon after, the Taiwanese-Canadian YouTuber began streaming on Twitch.
ADVERTISEMENT
Article continues below this ad
However, Disguised Toast got his big break when he signed an exclusive deal with Facebook Gaming in November 2019. Even though all of his friends stream either on Twitch or YouTube, Wang seems satisfied with Facebook.
Disguised Toast opens up on the "unlimited freedom" on Facebook gaming
ADVERTISEMENT
Article continues below this ad
Following the Twitch-DMCA fiasco, Twitch has become very strict regarding its policies. Playing copyrighted music on stream leads to strikes on the creator's channel, and some of the biggest names on the platform like Clix and Nickmercs also fell victim to it.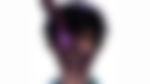 In contrast, Facebook Gaming grants full freedom to its streamers. They can easily play music on stream and interact with their audience in a much better way.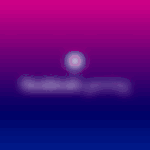 There's fierce competition between the streamers on Twitch
Besides the freedom, Disguised Toast added that there's no competition on Facebook Gaming. He claimed that streaming on the same platform often induces the feeling of competition, even among friends.
"There's always that element of competition. Like, you guys are friends, but at the same time, you're competing for viewers because on Twitch one person can only watch one stream at a time, right? So, luckily for me, I don't have to think about that," said Disguised Toast.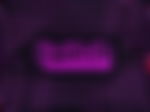 The streamer then talked about being actually happy when his friends succeed on other platforms. He also admitted that if he was on Twitch, he might have felt jealous, or insecure by the popularity of his friends. Naturally, such an active competition for livelihood can cause complications in relationships, and Disguised Toast is more than happy to avoid it.
"So when I see my friends do well, it's like, it's only upside. If I was on Twitch, then I'd be like bro! I don't know man! I love ya, but at the same time, you might rise up and overthrow me some day."
ADVERTISEMENT
Article continues below this ad
OTV & Friends Clips, on YouTube, covered Disguised Toast's comments on Facebook Gaming in a recent video:
Fans around the world love Disguised Toast for his calm persona and witty Among Us gameplays. He streams on Facebook Gaming, posts videos on YouTube, and rarely returns to Twitch for Just Chatting. From the looks of it, the lack of competition on Facebook Gaming will help Wang in maintaining this success for years to come.
ADVERTISEMENT
Article continues below this ad