Disguised Toast Says No to a Possible "Return" to the OfflineTV House
Published 04/05/2021, 11:44 AM EDT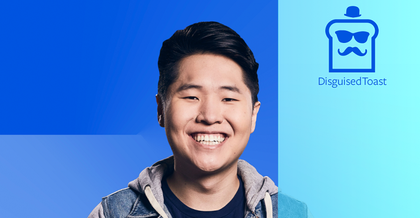 ---
---
OfflineTV is one of the most popular streaming groups on Twitch with some of the biggest creators from the platform. The group includes streamers such as Pokimane, LilyPichu, Disguised Toast and many more. They also have a content house where some members, such as Scarra, Michael Reeves and many more live together.
ADVERTISEMENT
Article continues below this ad
For months, Toast has been part of the house, living with the other creators from the group. But recently he returned to his hometown in Canada, and now he can't return to his friends at the OfflineTV house because of COVID restrictions. But Toast reveals that might not be the case after all.
ADVERTISEMENT
Article continues below this ad
Disguised Toast won't "return" to the OfflineTV house
While streaming with Kkatamina and some other creators, Toast held an impromptu Q&A session. He agreed to do this with the help of her chat and allowed them to ask one question for every donation to the channel. One question he got was about his impending return to the OfflineTV house where most of his close friends live.
Toast gave a rather disgusted reaction to it, which prompted an eyebrow raise from KKatamina. When she asked about his weird reaction to the question, he replied by saying that he won't be going back as they had "kicked" him off the team.
"Yeah, I am not going back. They kicked me."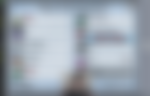 Toast answers more questions from the chat
The chat also asked him some more questions, such as his favorite color, food and many more. He revealed that his favorite color is green while his favorite food is pineapple fried rice. He revealed other stuff like his favorite video game, which was the 1997 strategy game for Windows 98, Dungeon Keeper.
ADVERTISEMENT
Article continues below this ad
Along with that, he even shared his favorite childhood moment when he solved an unsolvable puzzle given by his teacher. He also revealed that he can't sing and also talked about his dreams of opening a factory that produces food. Finally, he also revealed that if he and his partner ever got abducted and one of them had to kill the other person, Toast wouldn't hesitate to kill because he wouldn't want them to live with the guilt of killing him.
"I have thought about this, if there's a situation where like me and a loved one gets abducted by a killer, and only one gets to live, I will bravely sacrifice the other one, because I know living on with the guilt will be too much."
While it might sound like a great excuse for him to stay alive in a situation like this, some fans would joke that it's a noble act from Toast to do it. Moments like these often show the logical and humorous views of the mighty streamer, Disguised Toast.
ADVERTISEMENT
Article continues below this ad