Disguised Toast Scams LilyPichu of a Chance to Join 'Amigops'
Published 03/21/2021, 11:48 AM EDT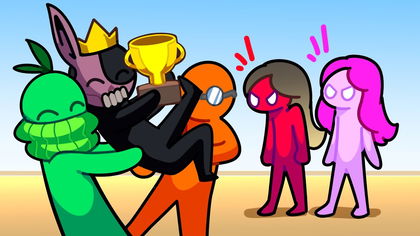 ---
---
The 'Amigops' have entertained all of us with their cheerful and lovely persona in addition to their Among Us streams. Disguised Toast, Sykkuno, Valkyrae, and Corpse Husband form an elite group of Among Us players that everyone wants to join. However, if they let just anyone join the Amigops, it wouldn't be elite anymore now, would it?
ADVERTISEMENT
Article continues below this ad
One person in particular who made it really close to joining the Amigops was OfflineTV member LilyPichu. Disguised Toast once offered Lily a chance to join the four. He teased the possibility of him, Rae, Toast, and Corpse welcoming a fifth member. According to Toast, the strongest contender for this slot was Lily.
ADVERTISEMENT
Article continues below this ad
Disguised Toast praises LilyPichu
The reason LilyPichu thought Disguised Toast would welcome her in the Amigops was that he had praised her in a YouTube comment. He'd expressed how grateful the Amigops are to have Lily as their friend.
"Lily is an amazing friend. Without her, Sykkuno wouldn't have started streaming again. Then we wouldn't have the amigops. To be honest, Lily should be a part of amigops."
This was nothing if not a clear indication from Toast of how important LilyPichu was to the formation of the Amigops. Therefore, keeping her out of the elite group made little sense any longer. After seeing Disguised Toast acknowledge her importance, Lily rushed to him and asked if she was finally getting in.
Toast's reply still makes Lily crack every time she reads it.
"Lmao, no. F*** you, Happy amigops day motherf***er, wooo!"
Lily refuses to draw Toast as an Amigops member
ADVERTISEMENT
Article continues below this ad
In a recent stream, Lily was making some drawings. Disguised Toast joined her Twitch stream and requested her in the chat to draw him as an Amigops member and not an OfflineTV member. Clearly, Toast prefers his Among Us gang much more than his house members and his 'second family'.
Lily outright rejected drawing Toast as a member of the Amigops due to her previous grudges.
However, she loves Toast as a friend, and who wouldn't? After all, the guy has a talent for being absolutely hilarious while dissing someone. Who can hold grudges against such a sweet and funny person?
ADVERTISEMENT
Article continues below this ad
ALSO READ: Valkyrae Is Reportedly Working on Another Crazy Project