Disguised Toast Shuts Down Haters Mocking His Valorant Gameplay; Valkyrae Reacts
Published 04/18/2021, 8:40 AM EDT
---
---
OfflineTV is currently hosting a Valorant charity invitational tournament to raise money for the Social Impact Fund. The star-studded tournament features five teams captained by OTV members. Pokimane, Disguised Toast, Lilypichu, Michael Reeves, and Scarra each have their own team competing in the tournament.
ADVERTISEMENT
Article continues below this ad
Unlike most Valorant tournaments featuring professional players, OTV focused this one on content creators. Naturally, in a tournament like this, one wouldn't expect high-tier gameplay. However, for some reason, certain fans expected people like Disguised Toast or other OfflineTV members to play like professional Valorant players.
All the OTV members were having fun during the charity tournament, playing their natural game. Disguised Toast loves to run around the map with the Judge shotgun, and however annoying that might be, it is his style. But someone thought they had to school one of the sassiest celebrities on the internet for his choice of weapon in Valorant.
ADVERTISEMENT
Article continues below this ad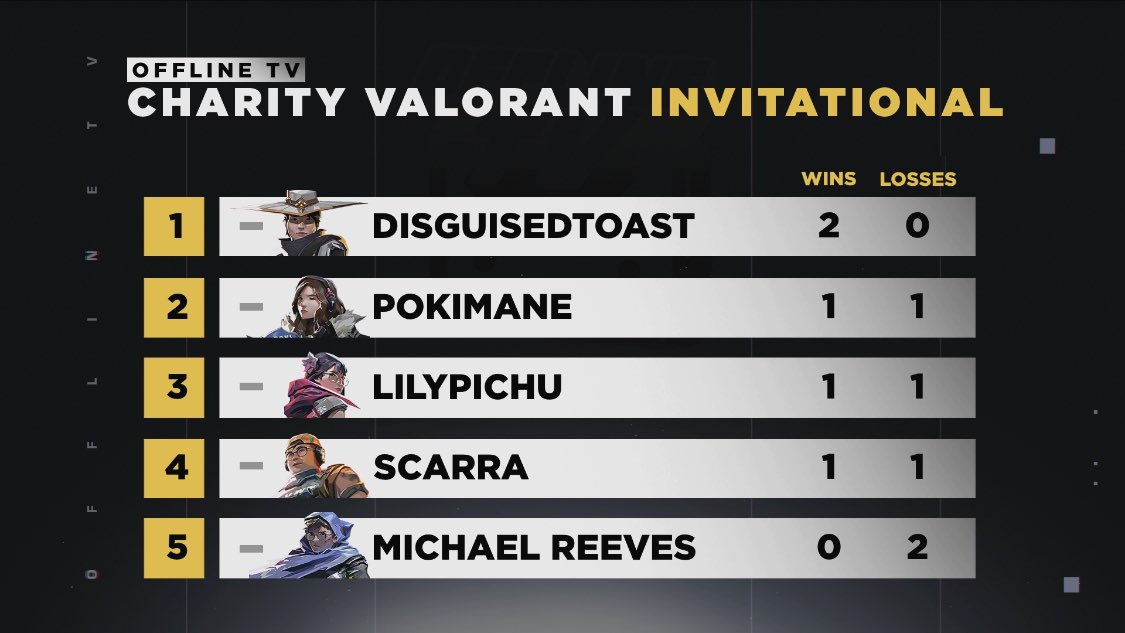 Disguised Toast shared a screenshot of a thread of messages he got on his socials. The person called Toast one of the most boosted Valorant players he had ever seen. Moreover, he also said the Facebook streamer had no rifle skills and just used the Judge. Somehow, in his opinion, this was also the reason why Jimmy Fallon did not invite Toast on his show.
Disguised Toast knows he is in his haters' heads
The best way to shut down haters is to shame them in front of thousands, and Toast knows that well enough. He shared the messages with the caption "I'm in their heads," which he clearly is ever since he started playing Valorant. Previously, Toast shared a recording of a rank game where he was using the Judge. He had seemed to annoy the entire opponent team with his shotgun prowess.
Disguised Toast and his friends know very well about his skills, and an outside opinion has little influence over them. Therefore, when Toast shared this screenshot, his friends came out to support him.
Ludwig hilariously replied, saying the Facebook streamer had leaked their DMs. Valkyrae, on the other hand, added to Toast's caption, saying that he is living "rent free" in the heads of his haters.
LMAOOOOO leaking our dms insane

— ludwig (@LudwigAhgren) April 18, 2021
ADVERTISEMENT
Article continues below this ad
Regardless of what everyone thinks, Disguised Toast and his team had won both their games yesterday. He is at the top of the standing, followed by Pokimane, Lily, and Scarra, with a win each. Michael currently sits at the bottom of the table with 0 wins. Just one more day of games to go before Toast seals his place at the top.
ADVERTISEMENT
Article continues below this ad
ALSO READ: Pokimane, Michael Reeves, LilyPichu, Scarra, and Yvonne Come Together For an OfflineTV Challenge
Trending Stories