Disguised Toast Turns Into Master Thief to Steal From the All-Girls Minecraft Town
Published 04/12/2021, 12:40 PM EDT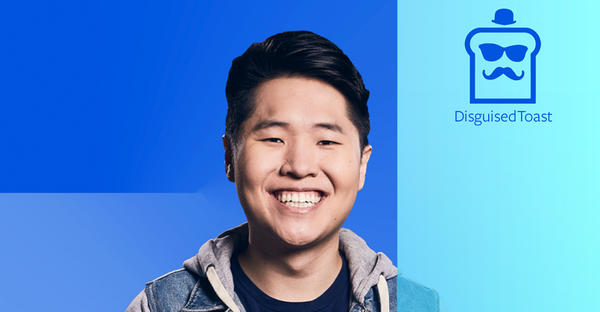 ---
---
OfflineTV has its fair share of creators who are entertaining. But not a single fan would peg someone other than Disguised Toast as the group's most hilarious member. The 29-year-old has a knack for creating trouble in whichever game he plays with his friends. Other than that, he is also clever in planning pranks and other mischievous ideas.
ADVERTISEMENT
Article continues below this ad
Recently, the group and some other members started a Minecraft server. With the world divided between the guys and the girls, Toast plans a brilliant heist to steal from streamers like Valkyrae, Chocobars and many more.
ADVERTISEMENT
Article continues below this ad
Master Thief Disguised Toast describes his plans
The guys and the girls created two different towns in the Minecraft world. While the girls planned out their entire town with NPCs, vendors, crops, treasures and many more, the guys had a hard time fending for themselves. To make their situation better, Toast planned a heist to steal some goods from the girl crew by digging a tunnel into their treasure room.
While he was stealing, he had to make sure that he wasn't talking, because the game has a feature similar to the proximity mod from Among Us. With this feature, Toast was able to listen to a lot of their conversations, which also included a very weird 30 seconds of them giving kisses to Chocobar's cat. Even with all this planning, he still made noise by breaking blocks and accidentally hitting NPCs.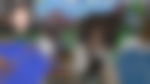 Toast gets caught by the girl crew
ADVERTISEMENT
Article continues below this ad
Even with all the flaws, his plan was going smoothly somehow until his chat finally ratted him out. They betrayed him, and notified his plan to Valkyrae through her chat, which made them more wary about their surroundings. They even thought about buying weapons to keep him off their town. But he still continued his stealing with no worries.
The gig was finally up for him after he tried to speak to his chat quietly from his tunnel. He was asking them about what plants to buy from the NPC, but Chocobars was near him once again and she heard him. She knew that something was fishy, so she checked her map where she saw him running away. Even then, they still didn't know about his ingenious tunnel under their store. However, the chat came to their rescue once again when they revealed his plans, while he tried to gamble some money with the angry girls' crew.
Toast knew he was in big trouble, so he ran away from the scene of the crime. But the girls weren't happy about his stealing, so they tried chasing him with weapons. It was indeed a master plan, but some simple mistakes and a deceiving chat caused him to fail hard.
ADVERTISEMENT
Article continues below this ad
Trending Stories